Rivers PDP Chairman, Bro. Felix Obuah Urges Christians To Pray For Continuous Success of Wike's Administration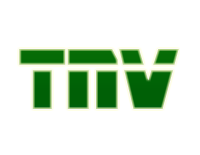 The Rivers State Chairman of the Peoples Democratic Party (PDP), Bro. Felix Obuah has urged Christians in the State to use the Easter period to pray for the continuous success of the administration of Governor Nyesom Ezenwo Wike.
Bro. Obuah in his special Easter message said such prayers would go a long way to engender good governance and uplift the well being of the people.
According to the PDP Chairman, Easter is an opportunity for Rivers people to cultivate a spirit that defines who we are as Christians and urged them to make sacrifices through prayer and fasting, adding that the Governor needs their prayers for God's favours and mercies to meet the socio-economic needs of the people.
He described the Easter celebration as a moment of sacrifice when our Lord Jesus Christ gave Himself as a ransom to redeem man from his sins.
Bro. Obuah stressed that the price for Christ's death for mankind was immeasurable as the Christian faith was anchored on His death and resurrection.
He charged Christians and people of the State to compliment government's effort by meeting one another's needs, adding "There is no better time to do this than this period of economic recession".
"Our Governor, as a human being is also faced with challenges associated with governance. We should support him by doing the needful like carrying out our obligations as good citizens. We should not sabotage his efforts by engaging in acts inimical to his administration" said the PDP Chairman.
SOURCE: The Nigerian Voice (politics)