RIWAMA Sole Administrator, Bro Felix Obuah Warns Against Illegal, Fraudulent Collection Of Levies From Shop Owners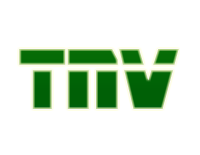 The Sole Administrator, Rivers State Waste Management Agency (RIWAMA), Bro. Felix Obuah is shocked to note that a group of hoodlums and fraudsters are going about the streets defrauding unsuspecting shop owners of unauthorized levies in the name of the Agency.
Expressing his anger over the development, the Sole Administrator in a statement said the Agency has neither directed nor intends to direct any person or group of persons on such dubious and criminal act now or in the near future.
He warned for the umpteenth time that everything that has to do with revenue collection in the State is under the control and supervision of Rivers State Board of Internal Revenue.
The RIWAMA boss reiterated that any person harassing shop owners for levies or monies of any kind and, or seizing their goods must be criminals and should be apprehended and taken to the Police for prosecution.
Bro. Obuah also advised that such victims should alert the Rivers State Waste Management Agency accordingly.
He regretted that despite persistent cautions and warnings from the Agency to the general public about the environmental laws of the State and the activities of dupes though not confined to Rivers State, some people have continued to fall victim to the treachery and cheap tricks of vagabonds.
Signed:
Jerry Needam
Special Adviser on Media and Publicity to
Bro. Felix Obuah, Sole Administrator,
Rivers State Waste Management Agency (RIWAMA).
Source: The Nigerian Voice (local news)