Roger Federer Beats Cilic to win 20th Grand Slam Title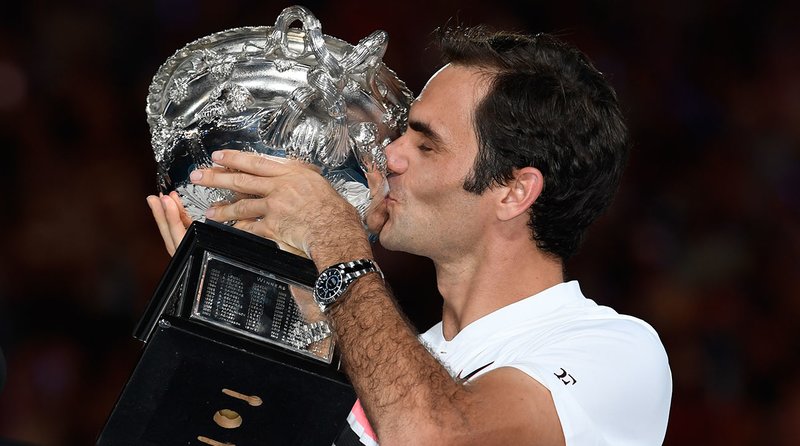 By Ibrahim Taiwo , The Nigerian Voice Sports
Roger Federer made history at the Australian Open on Sunday by beating Marin Cilic 6-2 6-7 (5-7) 6-3 3-6 6-1 in the final to win his 20th Grand Slam Title.
The 36-year-old is the oldest finalist in Melbourne since Ken Rosewall, 37, and Mal Anderson, 36, met 46 years ago.
Federer becomes only the fourth player after Margaret Court, Serena Williams and Steffi Graf to win 20 or more major singles titles.
The Elated Federer expressed his excitement after reaching another milestone in his glorious Career.
"It's a dream come true and the fairytale continues,"
"I'm so happy, it's unbelievable," Federer added. "After the year I had last year, it's incredible."
Federer ends with: "To all the fans. You fill the stadiums, you make me nervous, you make me go out and practice. I just want to thank you for everything.
"To my team, I love you guys."
Marin Cilic Congratulated the Swiss Legend saying he has had the best time of his career in the Competition.
"First of all congrats to Roger and his team. It's amazing what he does year after year. All the best for 2018.
"It was an amazing journey for me. It could have been the best two weeks of my life. I had the chance at the beginning of the fifth but he played a great match.
"My team have been unbelievable for the last two weeks. We started this year amazingly well and hopefully we can reach more finals and lift more trophies!"
"It's an amazing tournament and a privilege to be here. I hope I'll be playing here for many years to come.
"Thank you for your support and to the fans at home. It's another final in six months and I hope this is going to be an amazing year."
en
SOURCE :The Nigerian Voice (sport)