Ronaldo In 15m Euro Tax Fraud Allegation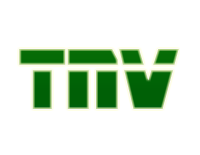 Source: thewillnigeria.com
BEVERLY HILLS, June 13, (THEWILL) – Real Madrid star Cristiano Ronaldo faces a lawsuit filed on Tuesday by the prosecutor's office in a court in the Madrid district of Pozuelo de Alarcon for allegedly defrauding Spanish tax authorities.
The Portugal captain was accused of not paying in tax about 14.7 million euros between 2011 and 2014 as the prosecutor's office said in a statement that the Real Madrid forward had knowingly used a business structure created in 2010 to allegedly hide his image rights income in Spain.
The prosecutor's office alleges that Ronaldo had defrauded the tax authorities of 1.4 million euros in 2011, 1.7 million euros in 2012, 3.2 million euros in 2013 and 8.5 million euros in 2014.
The statement from the office's economic crimes section said the act involved a voluntary failure to comply with his tax obligations in Spain revealing that the four counts of tax fraud were based on a report from Spain's tax agency.
Ronaldo, who is from Portugal, became a Spanish tax resident in January 2010 and in November 2011 opted to follow the Spanish tax regime that applies to foreigners working in Spain, the statement said.
He should have paid a tax rate of 24 percent in 2011, and 24.75 percent in the three following years, it said.
The prosecutor said that after Ronaldo signed a contract to join Real Madrid in December 2008 he ceded his image rights to a company called Tollin Associates Ltd domiciled in the British Virgin Islands and in which he was the only stakeholder.
Tollin Associates then ceded his image rights to a company in Ireland called Multisports and Image Management Ltd which was responsible for managing them but the prosecutor insisted that Tollin Associates itself had no business activity.
"Ceding image rights to (Tollin Associates) was completely unnecessary and its only purpose was to create a screen to conceal the totality of his image rights income from the Spanish tax authorities," the statement said.
Ronaldo is the latest in a long line of football players in Spain — among them FC Barcelona's Lionel Messi and Neymar — who have been caught up in cases over tax or transfers.
en