Russia and Nigeria signed nuclear project development agreements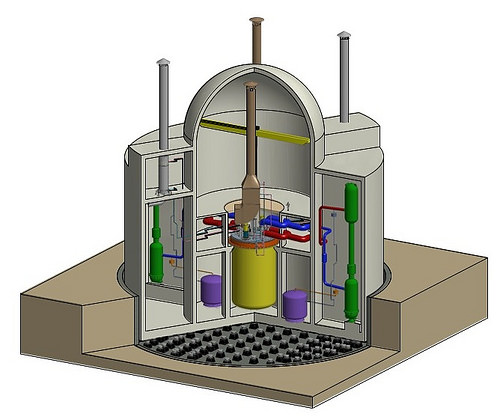 October 30, Abu-Dhabi – Russia and Nigeria signed agreements on construction and operation of a Nuclear Power Plant and a Research Center housing a multi-purpose nuclear research reactor on the territory of Federal Republic of Nigeria. The parties also signed a roadmap for cooperation in the field of peaceful usage of nuclear technologies.
On behalf of Rosatom the documents were signed by Anton Moskvin, Vice president for Marketing and Business Development of Rusatom Overseas (a part of the State Atomic Energy Corporation Rosatom). The signer on behalf of Nigeria was Simon Pesco Mallam, Chairman of the Nigeria Atomic Energy Commission. The Signing Ceremony was attended by Director General of State Atomic Energy Corporation "Rosatom" Mr. Alexey Likhachev and Permanent Representative of the Federal Republic of Nigeria to the international organizations in Vienna Ms. Vivian Nwunaku Rose Okeke.
"The development of nuclear technologies will allow Nigeria to strengthen its position as one of the leading countries of the African continent. These are the projects of a large scale and strategic importance, that will determine the relationship between our two countries in the long term", emphasized Anton Moskvin.
The feasibility studies for the Nuclear Power Plant project and the Research Center construction will include site screening, as well as the determination of key parameters of implementation, including; capacity, equipment lists, time frames and stages of implementation, as well as financing schemes.
The two countries started their partnership in 2009 by executing an intergovernmental agreement on cooperation in the field of the peaceful usage of nuclear technologies. Further on, intergovernmental agreements on cooperation in design, construction, operation and decommissioning of the Nuclear Power Plant and the Nuclear Research Center housing a multi-purpose nuclear research reactor were signed.
en
SOURCE :The Nigerian Voice (local news)