Sanusi: Kano Emirate Under Probe Over 'questionable Expenditure'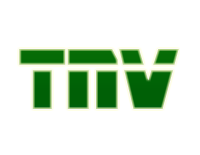 Source: thewillnigeria.com
BEVERLY HILLS, April 23, (THEWILL) – The Kano Emirate Council led by Alhaji Muhammad Sanusi II has come under the investigation of the Kano state Public Complaints and Anti-Corruption Commission over allegations of "questionable expenditures" running into billions of naira within a short period of time.
As part of the probe, the secretary and treasurer of the emirate council have both been summoned to shed light on how over N4billion was expended and to present the legal instruments that backed the expenditure.
A source at the anti-corruption agency, who made this disclosure to Daily Trust on Sunday, added that the Kano Emirate top officials were asked to report at the commission's office on May 2, 2017.
THEWILL recalls that Governor Abdulaziz Yari of Zamfara state had accused the Emir of Kano of pledging to use his personal funds to give his palace a face-lift only for Sanusi to end up transferring the cost of renovating the palace to his taste to the impoverished subjects of the Kano Emirate.
Sanusi had in recent times been speaking against the nation's economic framework as well as the traditional system of marriage in the North. He stated that Nigeria's North-east and North-west zones are among the poorest parts of the world but Yari alleged that when the Emir's friends asked him what they can do to help the two zones, he requested that they buy him a Rolls Royce limousine each.
The Zamfara governor stated this while responding to the tongue-lashing he received from the monarch for saying that the recent outbreak of the deadly Type C meningitis in the country was a punishment from God over the sin of fornication committed by Nigerians.
"Recently, our erudite emir has been mired in several controversies, which rather than enhance his profile and the integrity of royalty, has put him very much on the spot. And the emir has put up a spirited defense of all the allegations against him. But he was not transparent enough, as he always accused officials, especially governors, to tell the public what he found in the Kano Emirate palace coffers when he ascended the exalted throne. This is the least of his people's expectations of him. It was the first that our finest royalty would offer," Yari said in a statement by his Special Adviser on Public Enlightenment and Communication Alhaji Ibrahim Dosara.
Source: The Nigerian Voice (local news)