Saraki: Victim Or Villain?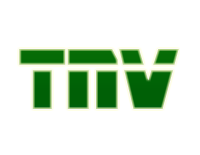 Senator Bukola Saraki, former Governor of Kwara State and former Chairman of the Nigerian Governors Forum (NGF) and the current Senate President trial at the Code of Conduct Tribunal was fueled by those who see him as a threat in 2019.
Senator Saraki's problem is being engineered, fanned, propelled, sponsored and sustained by forces that see him as a threat to them in 2019.
It is of course in the open that Saraki's persecutors were all in the APC. It is just a matter of time the identity of those who are interested in Saraki's case will become open. Right now, they are in the back shooting missiles, but it is just a question of time, light will cast on their faces and their activities will come to the open.
The Saraki threat is not for this government, it is for what is coming ahead. So Saraki is a victim of a conflict of ambition whereby if he was not a Senate President, he could not have been in this spotlight. And if he is not a threat in the future, he would not be passing through what he is passing through now.
In other advanced counties people like Senator Saraki are honoured for the excellent work done so far at the 8th Assembly but the reverse is the case with us in Nigeria.
It is on record that the 8th National Assembly under the leadership of Senator Saraki has achieved the under listed:
1. 33 Senate Bills Passed
2. 68 Bills Due for Second Reading
3. 56 Bills Introduced Since September
4. 227 Bills at First Reading Stage
5. 145 Bills Due for Second Reading
6. 118 Bills at Committee stage
7. 411 Bills Introduced
8. 9 Priority Bills at Committee Stage
9. 54 House Bills Waiting for Concurrence
10. 35 Concurrence bills passed
11. 32 Constitution amendment Bills
The Senate Bills That Have Been Passed
(ORIGINATED IN THE SENATE)​
1. Bankruptcy & Insolvency Act Cap.B2 LFN 2011 (Repeal and Enactment) Bill 2015
2. Public Procurement Amendment Act
3. Nigerian Railway Corporation Act, 1955 N129 LFN 2004 (Repeal And Re-Enactment) Bill 2015
4. Discrimination Against Persons With Disabilities (Prohibition) Bill 2015
5. National Centre For Cancer And Treatment (Est.) Bill SB. 10
6. Federal University Of Petroleum Resources Effurun And For Other Related Matters Bill, 2016
7. Forestry Research Institute Act Bill 2015
8. Soil Science Nigerian Institute Act Bill 2015
9. High Court Of FCT Amendment Act Bill
10. Electronic Transactions Bill 2015
11. Public Procurement Amendment Act Bill 2015
12. National Assembly Budget and Research Office (Establishment) Bill, 2016
13. JAMB Act (Amendment) Bill, 2016
14. Food Security Bill, 2016
15. Agricultural Credit Guarantee Scheme Fund (Est. etc.) Act Bill, 2016
16. Defense Space Agency (Est. etc.) Act Bill 2016
17. Federal University, Wukari (Establishment, etc.) Act Bill
18. Commercial Agricultural Credit Scheme Act Bill, 2016.
19. National Institute for Cancer Research & Treatment (Establishment, etc.) Act Bill
20. High Court of Federal Capital Territory, Abuja (Amendment) Act Bill
21. Electronic Transactions Act Bill 2016
22. North East Development Commission Bill (Establishment, etc.) Act Bill 2016
23. Code of Conduct Act (Amendment) Bill 2016
24. Sexual Harassment in Tertiary Education Institutions Bill 2016
25. Counterfeit And Fake Drugs And Unwholesome Processed Foods Act 2004 SB55
26. Nigerian Agricultural Quarantine Service Bill 2016 SB81
27. National Poverty Alleviation Commission (Est. etc.) 2016 SB23
28. Air force Institute of Technology (Est. etc.) 2016 SB180
29. 2015 FCT Appropriation Act (SB. 225)
30. National Sports Lottery Act, 2005 Amendment Bill (SB.227)
31. Nigerian Peace Corps (Establishment) Bill,
32. 2016 Appropriation Bill (SB 212)
33. INEC Amendment Bill (SB 231 & 234)
It is high time we pursued National interest for our collective good, instead of political vendetta, which has completely robbed the Nation of true statesmanship like the frank posture of Senator Saraki and his fearless colleagues in both chambers of the National Assembly.
Adewole Kehinde is a Journalist based in Abuja. He can be reached via [email protected]
SOURCE: The Nigerian Voice (opinions)