Save Our Environment From Pollution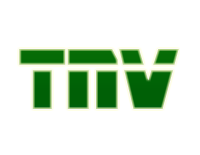 By Binta Zakariya and Rubecca Amos
Pollution has become one of the environmental problems that affect human, animals and plants. Pollution is the process of making land, water, air or other part of the environment dirty and unsafe or unsuitable to living things. Environmental pollution is more like slow poison, through which we can see with our naked eyes or fell it. Pollution is categories into land pollution, water pollution, air pollution and noise pollution.
Land pollution can be polluted by household waste and by industrial waste such as leather, plastic, furniture, clothing, bottles, food scraps, and paper among others. According to Environmental Protection Agency (E.P.A) that a person per day disposed 1.5 kilo gram of waste. In some of the world most polluted places like China, babies are born with birth defects, and life expectancy may be as low as forty five years because of cancer and other diseases. Land pollution may lead to drastic change in our environment which gave rise to Tornado, Tsunami and Earthquake. All these are unwelcome gift of pollution.
Water pollution happens when chemicals or other dangerous substances are introduced to water, such as waste disposal and pesticides. Most of the lakes and rivers are not clean enough for fishing and swimming. Air pollution occurs when things are not normally or there are added to the air. Air pollution kills more than two billion people each year according to researchers on air pollution. Nowadays a vehicle is becoming our basic need for transportation and travelling. Vehicles contribute 47% to total of air pollution caused in one year. Air pollution causes diseases like asthma among others.
Even though human being cannot see or smell noise pollution, it still affects the environment. Noise pollution happens when the sound coming from industry or other sources reaches harmful level. Research has shown direct link between noise and health, including stress-related illness, high blood pressure, and speech interference and hearing loss. Not only that, noise pollution may contribute to hundreds and thousands of death per year according to a study by World Health Organization (W.H.O)
If pollution continues to grow like this, then there will be no fresh air left out to breath, and there will be no land for farming.
Although, it is hard to minimize the rate of pollution, but every individual effort can reduce the rate of pollution to large extend. Being the human, we have some duty toward our mother earth. Most people face off from their duty toward environment. In an interview, Zainab Abdullahi said some people are playing their part in protecting their environment from pollutrion, but while some are fooling themselves by saying it is the government duty to protect the environment.
As an individual, we have some responsibilities toward our environment. However, government alone cannot save our environment, they need public support to reduce pollution. Government should play their fifty percent part, so also we as an individual should play our fifty percent contribution in saving our environment from pollution. Imagine if every single person in the world takes their ten percent responsibility toward environment, then we will reduce pollution.
Student from the department of Mass Communication.
University of Maiduguri.
SOURCE: The Nigerian Voice (opinions)