See top 5 reasons why smart businesses are putting their websites online(plus statistics).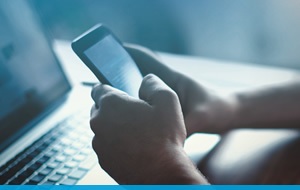 Wondering if it's high time you kick-start your business and move it to the web?
Then you are thinking 3 times more sales.
Yes, 3 times more sales.
A writer from CJ consults takes you through why your business needs to be online right now
1) People use the internet more these days.
I used to inform small business owners that the internet has given all business people the opportunity to make their business. However, now almost every person makes use of the internet to get facts – even neighborhood facts.
Smartphones and Laptops are what tell people what to buy and where. That was how Jumia, and many brands that seized that opportunity thrived.
To move your small business to greater heights, Traffic Valley SEO is important and should be one of the few choices you have to consider.
2. Ninety percent of consumers claim that online reviews influence their buying decisions. This is quite a huge number of people.
This could mean that your business is still under-performing at that stage, although you might be satisfied.
You could rely on general review sites to help you review your website or to host reviews for your brand, but you can achieve better with your website.
Since potential buyers are already looking for you online, including customer testimonials on your site is a great way to impress potential buyers.
People believe what they read on your website with the detailed customer reviews.
3. You don't need extensive coding skill sets to build a website
There are professional website building agencies around. A good one is this agency that specializes in website design and development. It is not enough to just get any agency. Getting the right agency is pivotal to the success of your website and business.
4. You are looking to expand.
Consumers typically start their buying journey with research and recommendations from peers and social network connections.
Except if you are not looking to expand your business, You .need to get down to where people are and get your products out there for sale.
According to a recent report, customers search up goods they need and get recommendations from other people to trust your business. If you have an online business platform, You can start to imagine how many clients you have missed.
So if you're not staying competitive with your competition, you're giving shoppers a reason to buy from another brand.
5 Useful data Collection
For instance, getting people to write their email addresses on pieces of paper and handing them in at a physical storefront is hard.
But getting people to type their email address into a box on a website is much, much easier – especially if they perceive that they're getting something for it, such as a newsletter, a special report or ebooks. And once you have the email address, you have another way to reach your potential customer.|
You can hire a newsletter writer or a blog writer at an affordable cost to help give your business the right visibility.
OshoAyodeji is the CEO of CJ digital consults. His team of 10 expert writers, digital marketers, website developers and SEO specialists helps startups and businesses grow at an affordable rate. You can reach him on their website . He offers everything a small business needs to grow all in one place.
en
SOURCE :The Nigerian Voice (business)