Senate approves reopening of UNIOSUN for academic activities on Monday June 4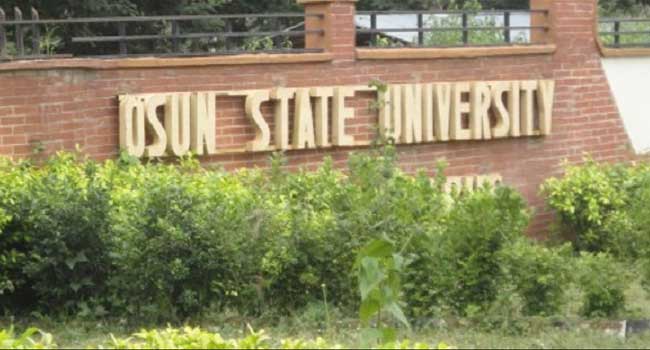 By Olawale Adewale, The Nigerian Voice, Osogbo
The Senate of Osun State University, Osogbo today approved the reopening of the institution for academic activities on Monday, 4th of June, 2018.
The university was reopened four days after it was shut down indefinitely as a result what the management of the university described as "notorious activities of some non-teaching staff members".
The Nigeria Voice gathered from very reliable sources that the leaders of the staff unions who were causing trouble in the institution have signed an undertaken to be of good conduct henceforth.
The Undertaking was signed at the instance of the Director of State Security Service (DSS) and the erring staff were warned to desist from causing trouble on the campus.
The Registrar and Secretary to Governing Council of the University, Mr Gafar Adebayo Shittu in a press statement in Osogbo, the state capital on Friday said the Senate of the University reviewed the circumstances surrounding the closure of the University on Monday 28 May, 2018 and approved the reopening of the university for academic activities on Monday 04 June, 2018.
According to the statement, "Senate notes the written commitment to be of good conduct by the few staff members who have been tormenting the University over the last few years to security agencies in the State of Osun."
"Senate will therefore, like to convey the approval of Council that the University be re-opened for academic activities on Monday 04 June, 2018."
"While thanking the Government of the State of Osun, security agencies, parents, guardians, students and law abiding staff of the University for their forbearance, understanding and cooperation, Senate wishes to reiterate the resolve of Council and Management to uphold academic culture, apply strictly, the rules and regulations of the University and ensure law and order expected of a truly 21st Century University."
en
SOURCE :The Nigerian Voice (local news)