Senator Omo-Agege Boasts: ''We'll humiliate Saraki out of office''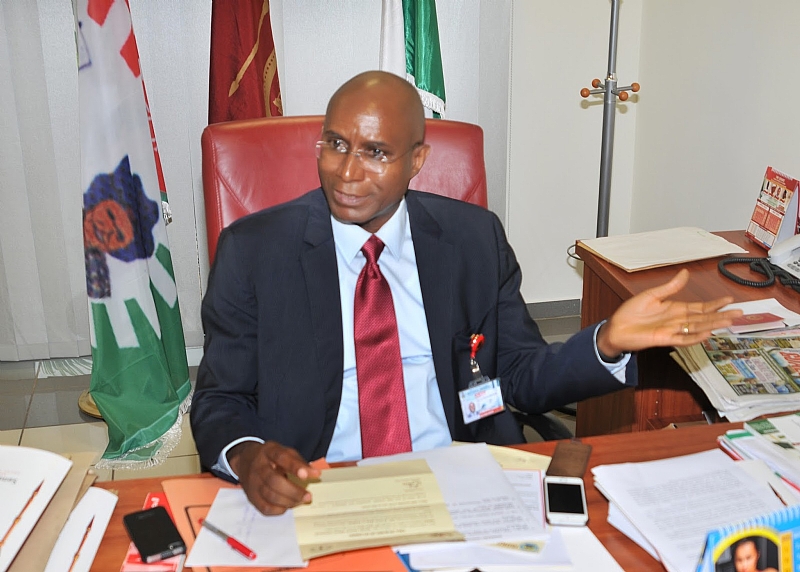 Senator Ovie Omo-Agege who is a prominent member of the Parliamentary Support Group, a body of the All Progressives Congress members in the National Assembly loyal to President Buhari, has vowed that the APC caucus in the Senate will do everything possible to ensure the exit of Bukola Saraki as senate president.
Omo-Agege who was accused of leading thugs to steal the mace in the senate in April this year, made his position on the call for Saraki's resignation known during an interview with the Punch. He stated that it is abnormal for Saraki to still remain as the Senate President despite his defection from the APC to the Peoples Democratic Party. He said the plan for the National Assembly to have a joint session whenever they reconvene is unacceptable.
''We have the information that they want to reconvene a joint session and that is completely unacceptable to us. Of course, we won't accept it. The Senate itself has to be reconvened for this purpose. The reason (for postponing the planned recall on Tuesday) is that he knows that we have the numbers now – and indeed we have the numbers now – to remove him. Any opportunity that we have right now, we will get rid of him.

"They have no choice, they have to (reconvene). They are just postponing the evil day. The credibility of the 2019 elections is at stake and it would be a jeopardy if because of Saraki's selfish interests he refuses to reconvene the Senate towards approving this budget. Saraki must understand that the national interest ought to supersede his personal and selfish interest. He cannot tie down the fate of the entire country just because he wants to hang on a position that we are determined to remove him from.

"We as a caucus are very resolute to remove him and at the slightest opportunity he gives to us, he is gone. We have said that he ought to do the honourable thing, the right thing by stepping down, otherwise he would be humiliated. We have the numbers and we are going to remove him."
Reacting to Omo-Agege's comment, Saraki said he maintains his initial position of not talking with people in the gutter. Speaking through his media aide, Yusuph Olaniyonu, Saraki said
''We maintain our position that these are dwellers in the gutter and we won't allow them to drag us into it. No, we won't allow them to drag us into the gutter. There are some of them who actually should be in jail now because of their conducts. It is because they have state protection that they are not in jail.''
en
SOURCE :The Nigerian Voice (local news)