Settling the tithing conundrum: A treatise to lay the matter to rest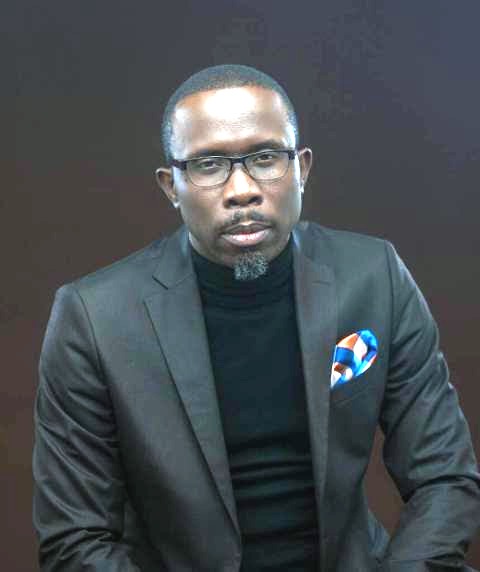 It is interesting how the issue of tithing all of a sudden has become the main topic in the Christian community, it's no more about prayer, salvation, evangelism or even issues of doctrinal believes.
I guess it's understandable seeing that it affects the most important aspect of man on earth "Economy".
You wouldn't blame anyone at this point because what ever affects the "pocket" affects life.
Even those who ordinarily will care less about religious issues for the first time have decided to wade into this subject all in the name of defending their "religious convictions" or will I rather say, their "financial protections".
So let me bring in my perspective today, hoping that God might use it to bring a better angle to the issue and help someone out there to confront His or are reality as it affect the Christians attitude with respect to financial stewardship, because that's what the issue really is.
Observing the debate quietly for sometime now I have noticed that there are Two major arguments those who are against tithing have;
1. That tithe is of the old covenant or the law and should not be a Christian practice.
2. That the custodians of the tithe in the church have acted rather irresponsibly and unaccountably.
Tithe is an old covenant practice and was only meant to be practiced under the Law:
How true is this?
Without any form of bias I tend to agree with those who say so, and if you are a true bible student I wonder why anyone would want to challenge or disagree with that, since it was clearly practiced by the patriarch of the Jewish people himself Abraham and also the deliverer of the same people Moses instituted it as part of the Laws governing the people, which the core of it is the Ten Commandments (Ex 34:28 and Deu 4:13) and also the additional Laws giving at Mt. Sinai of Moral and Ceremonial standings as stated in Exodus Chapters 20, 21, 22 and 23.
These additional laws became part of the covenant God made with Israel, and the covenant was then ratified with blood in (Ex 24:6-8).
Indeed like any other Old Testament legalistic rule, THE TITHE is powerless and of no consequence as regards the THE RELATIONSHIP, APPROVAL and SALVATION of the new creation in Christ…Rom 8:1-4 GNT.
"There is no condemnation now for those who live in union with Christ Jesus. For the law of the Spirit, which brings us life in union with Christ Jesus, has set me free from the law of sin and death. What the Law could not do, because human nature was weak, God did. He condemned sin in human nature by sending his own Son, who came with a nature like our sinful nature, to do away with sin. God did this so that the righteous demands of the Law might be fully satisfied in us who live according to the Spirit, and not according to human nature."
Gal 3:13 GNT
"But by becoming a curse for us Christ has redeemed us from the curse that the Law brings; for the scripture says, "Anyone who is hanged on a tree is under God's curse.""
Heb 8:13 GNT
"By speaking of a new covenant, God has made the first one old; and anything that becomes old and worn out will soon disappear."
…So also is circumcision, animal sacrifice, special feast, special days, special dress codes and every other MORAL and CEREMONIAL Law in the Old Testament, and in fact the almighty 10 commanded is not left out.
All these (613 of them) were all instituted as practices in the old covenant as the basis of how God wants to Relate and approve His people.
Friends, What has really confused me is how those Christians who had always antagonized the message of GRACE (the message of the New covenant) all of a sudden are now championing the debate that tithe is an Old Testament Law and since we are now under Grace we are to discard the practice of tithing, but when other old practices of the Law ( e.g men should not put on the garment of women, women should not wear Jewries, tattoo on the body, observance of special ceremonies etc) are spoken of they quickly revert to their regular stance on how there is no difference between the OLD and NEW covenant and that the Law of God must be obeyed, what double standard.
Now The Big Questions we should ask ourselves at this juncture is, are we now saying that since we are no longer under the old covenant (Law) but under the new covenant (Grace) we should not "DO" the righteous requirements of the Law (Rom 8:4)?
Is it ok to conclude now that since our relationship with God has been redefined from legalistic position to His Gracious position, we can NOW partake in all the acts the Law was against? Like DO NOT STEAL, DO NOT COMMIT ADULTERY, DO NOT BEAR FALSE WITNESS, DO NOT KILL etc.
It is necessary that I state here that the Bible it self especially in the New Testament validates that the Laws and Commandment of God is still GOOD, JUST and HOLY.
‭‭Romans‬ ‭7:12‬ ‭GNT‬‬‬‬‬‬‬‬‬‬‬‬
"So then, the Law itself is holy, and the commandment is holy, right, and good."
And the problem has never been with the Law of God but with its usage.
‭‭1 Timothy‬ ‭1:8‬ ‭GNT‬‬‬‬‬‬‬‬‬‬‬‬
"We know that the Law is good if it is used as it should be used."
…howbeit at the point when any contradicts the position of the new covenant, it must submit to the New.
For instance you will hear Jesus say things like "…you have it said in your Law…Now say i onto you…".
But as long as the Laws elevates the dignity, love, protection and welfare of a person over its Religious practice and expectations it's still Good.(I hope it's clear up to this point?).
We must at this point remind ourselves that the DOING of the WORKS of the law is not what God is against per-say but the spirit behind the law, which is; WHEN THE LAW IS PRACTICED OR DONE as a basis to get Gods approval and Gods acceptance.
NOTE: There is absolutely nothing a man can do to be approved of God outside His Grace in the finished work of Jesus on the cross, anything outside this becomes a curse and it is rejected by our God.
Galatians‬ ‭5:4‬ ‭GNT‬‬…."Those of you who try to be put right with God by obeying the Law have cut yourselves off from Christ. You are outside God's grace."‬‬‬‬‬‬‬‬
However, when we have accepted Gods grace as the only perquisite for our salvation…
Eph 2:8-9…."For it is by GRACE you have been saved, through faith—and this is not from yourselves, it is the gift of God, NOT OF WORKS, so that no one can boast"
….it then becomes our duty and responsibility to our world to live out the Good and Holy practices or works of the Law….
Eph 2:10…"For we are God's workmanship, created in Christ Jesus to DO GOOD WORKS, which God prepared in advance FOR US TO DO."
…so that men can see our GOOD WORKS and glorify our Father in heaven (Matt 5:14-16)
With this being cleared with respect to the role the works of the Law now plays in the believer, TITHING (as part of the old covenant practices) is now what we do as Good and responsible practices as a child of God just like any other work of the Law practice that aids our responsibility to humanity.
Little wonder while Jesus made reference to it in…
Luke 11:42 NLT…"What sorrow awaits you Pharisees! For you are careful to tithe even the tiniest income from your herb gardens, but you ignore JUSTICE and the LOVE of God. YOU SHOULD TITHE, yes, BUT do not neglect the MORE IMPORTANT things."
….he clearly positioned our relationship with man above the giving of tithe, but still didn't stop it. So the idea of saying believers should stop giving tithe because tithe is under the WORKS or PRACTICE of the Law may not be true.
All we are expected to do now as Christians who are free from the curse of the Law is to give Responsibly (whether you call it tithe, offering, sacrifice etc), just give in the following ways:
1. Give As Led
Deut 12:13…."You are not to offer your sacrifices wherever you choose; you must offer them only in the one place that THE LORD WILL CHOOSE in the territory of one of your tribes. Only there are you to offer your sacrifices that are to be burned and do all the other things that I HAVE COMMANDED YOU.
2. Give Willingly
2 Corinthians‬ ‭8:10-12‬ ‭GNT‬‬…….."My opinion is that it is better for you to finish now what you began last year. You were the first, not only to act, but also to be WILLING to act. On with it, then, and finish the job! Be as eager to finish it as you were to plan it, and do it with what you now have. If you are eager to give, God will accept your gift on the basis of what you have to give, not on what you don't have."‬‬‬‬‬‬‬‬
3. Give Sacrificially
Psalms‬ ‭126:6‬ ‭NKJV……He who continually goes forth weeping, Bearing seed for sowing, Shall doubtless come again with rejoicing, Bringing his sheaves with him."‬‬‬‬‬‬
4. Give Cheerfully
2 COR‬ ‭9:7‬ ‭AMP……."Let each one give [thoughtfully and with purpose] just as he has decided in his heart, not grudgingly or under compulsion, for God loves a cheerful giver [and delights in the one whose heart is in his gift]."‬‬‬‬‬‬
5. Give Consistently
Phil 4:16‬ ‭NKJV…….For even in Thessalonica you sent aid ONCE AND AGAIN for my necessities."‬‬‬
6. Give Expectantly
1 Corinthians‬ ‭9:10‬ ‭GNT……."Didn't he really mean us when he said that? Of course that was written for us. Anyone who plows and anyone who reaps should do their work in the hope of getting a share of the crop."‬‬‬‬
All you need to know now is, just make sure you are a Giver to the course of your Father and don't fall into the subtle deception of GREED. Because Greed can put a dent on your confidence and conscience which can lead to you feeling unworthy to receive from God like the prodigal son in…
Luke 15:19…"and I am NO LONGER WORTHY to be called your son. Make me like one of your hired servants."
….NOTICE that even though he was still a son and own all things that belong to the father he felt UNWORTHY to receive because of his GREED and self-centeredness.
Finally let me deal with the 2nd argument by those against tithing;
2. That the custodians of the tithe in the church have acted rather irresponsibly and unaccountably.
If the truth is to be said, not all church leaders have acted responsibly as regards the monies (tithe, offering, seed etc) giving in church. Many have shown to their members by their reckless attitude, frivolous lifestyle and unaccountable disposition that they should not be trusted to manage the common wealth of the church responsibly. That being the case, you wouldn't blame the NO TITHE proponent for their stance.
This is my advice:
If you feel the leader or system you are giving to is out of course or acting irresponsibly with regards to the finances of the church, there are scriptural ways for dealing with that. Only Let your motive for it be of love.
1. Have a private discussion to state your reservation, it's possible you might not have the clear picture of how things work or your perspective to issues of church finance is different from there's. When it's about that and you don't agree see if you can maturely plead your position.
Gal. 6:1-2 GNT"My friends, if someone is caught in any kind of wrongdoing, those of you who are spiritual should set him right; but you must do it in a gentle way. And keep an eye on yourselves, so that you will not be tempted, too. Help carry one another's burdens, and in this way you will obey the law of Christ."
Remind yourself that No one has all the revelation of God per time.
1 Corinthians 13:9-10…..For we know in part and we prophesy in part. But when that which is perfect has come, then that which is in part will be done away.
2. If you still have doubts about their character with evidence and you belong to a church where you elect your leaders, vote him/her out or write a petition to the governing council, trusting them to take it up and restore trust and order. This in my opinion has been the strength of the older orthodox and Catholic Churches.
3. If there's nothing of sort in your local church, leave that church and look for a church with your values as regards to giving and financial stewardship that you can trust enough to continually give your money to.
4. Pray for them…that the eyes of their understanding will be opened and their ways will be adjusted to fit the true practice of Jesus.
I know many will say we have prayed enough it's time to act. Good, if you are a member of the body of Christ who feels sent to correct this anomalies, wisdom behooves that you watch out that, in a bid to correct the anomalies you should not in turn hurt the BODY of Christ which you feel sent to save.
1 Corinthians 8:1-3 "Now regarding your question about food that has been offered to idols. Yes, we know that "we all have knowledge" about this issue. But while KNOWLEDGE MAKES YOU FEEL IMPORTANT, it is LOVE that STRENGTHENS the Church. Anyone who claims to know all the answers doesn't really know very much. But the person WHO LOVES God is the one WHOM God RECOGNIZE.
I believe you should sincerely evaluate your motive to be sure you are not doing it to destroy what you set out at the beginning to build and protect.
Also my last discus on this issue is to advice Pastors and church leaders on how I think we can get church folks to commit to giving well (whether Tithe, offering, sacrifice, seed etc), when we are not involved in preaching legalism, condemnation, fear and manipulation.
As church leaders we must first disabuse our mindset that church people don't like to give or are selfish, it's not totally true, when people start observing that their giving is been used well, they are prone to even give more.
1. Let's learn to Kill greed in our life's as pastors, if you are not ready to stop being greedy you can't get money from people who are free in their minds and spirit.
Leaders should be an example of, Luke 12:15 "…a mans life does not consist of the things he has or possesses…"
2. Don't be the only one that knows about your accounting and financial system in church. Let it be a common knowledge that the finance of the church is administered by a team of persons and not just you.
It becomes more appealing if the people know that that your involvement is only at an oversight level.
Transparency shows other people that they can trust you, and TRUST is the foundation of attracting anything one needs for his next level, especially with regards to money, little wonder TRUST is also referred to as Social Capital.
3. Be involved in community projects that touch the less privileged practically, People like to know they are involved in making underprivileged people happy and smile again. Even wicked people are not exempted from this, for them it helps to douse the negative impact their actions puts on their conscience.
Ish 58:10….."And if you give yourself to the hungry And satisfy the desire of the afflicted, Then your light will rise in darkness And your gloom will become like midday."
4. Paint the picture of your church project to inspire them to give towards its actualization.
People want and like to be part of and involved in projects bigger than them. A sense of worth and achievement is a critical human need and it sometimes comes from being part of a project bigger than the individual.
5. Be involved in full fledge evangelism and missions work and programmes that is focus on soul winning.
Every church member know it somewhere deep in their heart that soul winning is one of the major reason God created and left the church behind, If they honestly recognize it that their church is into this they will give heavily for it.
6. Practice delayed gratification as a means of showing your church members that you are not in a hurry to get all your needs met.
If you must know, every reasonable spirit filled church community desires the well being of their leader, when the finances improve they are willing to do everything to see to the comfort of their pastors.
As young ministers don't fall into the trap of PRESSURE, Life is a gradual process and in phases. If you belong to any ministerial group or friendship that do not appreciate, accommodate, honour and respect your level of material or physical success per time, they may drive you to steal, lie and manipulate, run away from them.
Apostle Paul's advice helps in this regards; ‭‭Philippians‬ ‭4:12‬ ‭GNT…….."I know what it is to be in need and what it is to have more than enough. I have learned this secret, so that anywhere, at any time, I am content, whether I am full or hungry, whether I have too much or too little."‬‬‬‬‬‬‬‬‬‬‬‬
My conclusion:
Giving in tithe, offering, sacrifice, seed etc are valid Christian practices as long as it's not geared at you trying to be approved by God but as a sign of your responsibility to Gods work on earth which can be to His PEOPLE (orphans, widow, poor, needy and strangers) and to His PROJECTS (Administration, recurrent and capital).
Anyone who says he is a Christian nominal or active and doesn't commit to giving after your leader tries to fulfil the above may as well check himself, whether he is truly a member of Christ body.
I REST MY CASE.
Drop a line if this has been of help. Thank you.
Enjoy grace.
Godwin Uwuba'men is the lead pastor of the fast growing His Treasure House International in the city of Abuja. He is a well sought after conference speaker within and outside the country. His social media handles
Instagram: @pgwins
Twitter: pgwins
Facebook:Godwin Uwubamen
en
SOURCE :The Nigerian Voice (local news)