Shettima Inaugurates Committee for Commissioning New Mega Schools in Borno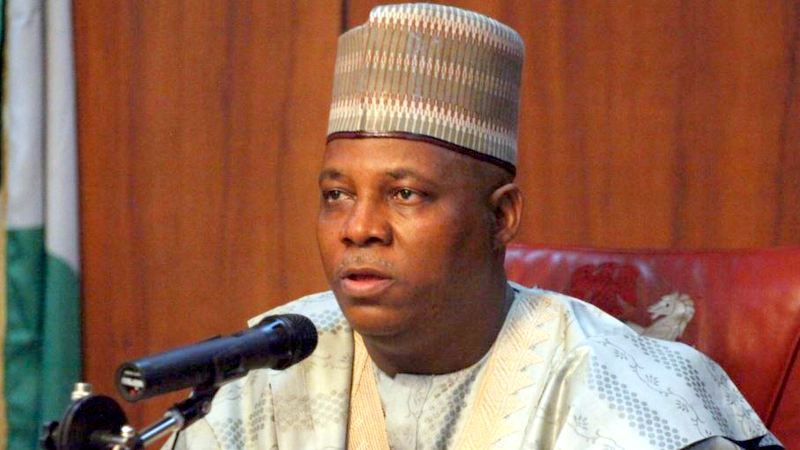 By Ahmed Abu, The Nigerian Voice, Maiduguri
Governor Kashim Shettima has inaugurated a high powered twenty-nine member committee for the commissioning of newly constructed mega schools in MMC and Jere, with a mandate to come up with a comprehensive plan on schools enrolment with special focus on the girl child.
The inaugural ceremony which took place at the Council Chambers of the Government House, Maiduguri yesterday has the following members;
1. Alhaji Usman Jidda Shuwa – Chairman
2. Barr. Kaka Shehu Lawan – Vice Chairman
3. Hon. Asabe Vilita Bashir – Member
4. Hon. Inna Galadima – Member
5. Hajiya Yabawa Kolo – Member
6. Prof. Hauwa Abdu Biu – Member
7. Prof. Fanna Abdulrahman – Member
8. Dr. Yagana Aji – Member
9. Hon. Zara Bukar – Member
10. Hon. Babazanna Abdulkarim – Member
11. Barr. Yusuf Usman – Member
12. Dr. Mairo Mandara – Member
13. Aishatu Waziri Ibrahim – Member
14. Fatima Ali Ibrahim – Member
15. Alhaji Gambo Dori – Member
16. Sheik Abubakar Kyari – Member
17. Sheik Tijjani Umara – Member
18. Sheik Gambo Kyari – Member
19. Sheik Jafar Sa'ad Ngamdu – Member
20. Alhaji Mohammed Adam – Member
21. Dr. Mohammed Sani Al-Bulatori – Member
22. Dr. Abubakar Mohammed – Member
23. Dr. Hamma Adama Biu – Member
24. Alhaji Abubakar Alkali – Member
25. Hon. Musa Inuwa Kubo – Member
26. Alhaji Haruna Idris Timta – Member
27. Ballama Kyari – Member
28. Hon. Bakari Kotoko – Member
29. Dr. Shettima Bukar Kullima – Member/Secretary
Governor Shettima directed committee members to visit nooks and crannies of the State capital, and Jere to convince parents on the need to send their wards to schools in order to attain both Western and Islamic education as the new schools established by the Government are all integrated.
The Governor also urged the committee members to ensure that fifty percent of the pupils in each of the new schools are orphans, while the remaining fifty percent from the neighborhood to avoid alienation.
Responding on behalf of the committee members, Vice Chairman of the committee, Barr. Kaka Shehu Lawan thanked Governor Shettima for finding them worthy of the assignment, assuring that the members will carry out the exercise according to the terms of reference of the committee.
The task before the committee is to come up with a comprehensive plan on enrollment with special focus on girl-child education, to determine the nature and quality of school uniforms and facilities of quality standard, and come up with a sustainable plan for the effective supervision of teaching and learning in the schools.
en
SOURCE :The Nigerian Voice (local news)