Should Divers Be Banned? The Soccer Saturday Panel Discuss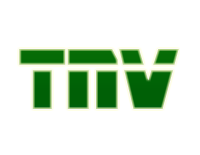 The Premier League should retrospectively ban players for simulation, according to the Soccer Saturday panel.
The issue of diving in football reared its head over the past week after high-profile incidents involving Harry Kane, Marcus Rashford and Leroy Sane on Sunday, with all three players earning crucial penalties for their sides.
At present, no Premier League player can be retrospectively banned for simulation, unlike in Scotland, where players are handed a two-match suspension if they are found to have given their team an advantage by simulation.
Jeff Stelling and the Soccer Saturday panel discussed the issue in depth, and the consensus is that bans for diving would bring a swift end to the issue.
Here's what Charlie, Le Tiss, Thommo and Merse had to say…
Paul Merson
"It is sad. There are 100 cameras in each ground. It's embarrassing. I've said it for the last five years, let's just get four people to meet up on a Monday and go through all the games, and then dish out three-game, four-game, five-game suspensions.
"It will stop in a New York minute. It's hard for the referees, 75,000 fans all appeal for a penalty at Old Trafford on Sunday."
Charlie Nicholas
"We're asking people to get punished when it is as blatant as Leroy Sane's. If you want to sit on committees and attempt to ban players who attempt to smash people's knee caps, to ban them for however many matches, the diving is becoming as big a problem in our league.
"They feel as if they're getting a reward. I'm not asking players to stay on their feet when a leg comes at them, it's when they throw themselves into their opponent.
"They're diving so blatantly and they're getting rewarded for it. They need to retrospectively punish players for diving; start with a three-match ban, and then let's see what evolves after that.
"They can't go half-hearted in the Premier League, there has to be that standard."
Matt Le Tissier
"Managers all back their own players, no matter what, whether it's embarrassing or not. If they start handing out three-match bans, I'm quite sure managers will start telling their players to stop doing that. The Scots have had this since 2011!
"Marcus Rashford knows what he's doing, it's not a penalty in a million years. And I find it really embarrassing when the managers come out in the interview and support their players. Mourinho would have seen the incident, will know it's a dive, and it's shocking."
Phil Thompson
"We've had diving for years. But what you're seeing now is that when players go into challenges, the attacker is making contact with the defender, not vice versa, throwing themselves at them.
"I don't know how these players are thinking so quickly, but it's so wrong, they're happy about it!
"Rashford has had a short career, I don't think I've ever seen him dive before this. He's done it now, and has got away with it, does he look at this now and think: 'I bought that really well, I should do that again!'
"His team-mates and officials say: 'Don't worry, just go about your job.' He's won that penalty and nearly won them the game."
SKYSPORTS
en
SOURCE :The Nigerian Voice (sport)