Showing s*x scenes in movies is not a sin – Samuel Ofori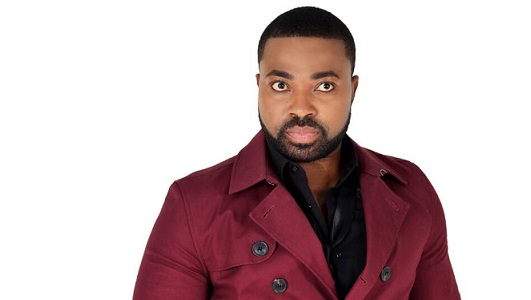 Source: Nathan Nathaniel Ekpo/Nollywoodgists.com
A Ghanaian film actor Samuel ofori who is also an actor, producer, a director and a script writer who many movie lovers call him Mr versatile, has let the cat out of the bag this week when SeanCityGH pull close to interview him about his current movie which is been premiered across the length and breadth of the country's cinema halls.
It is been entitled "the devil between my legs" which was scripted and directed by him starring himself(samuel ofori), Van vicker, Tracy Boakye, Jessica Williams and a host of other notable stars.
When sancity heard of the title we were curious to get him to say something about the movie whether it's going to be a sexually related as the title clearly suggest and this is what Samuel ofori had to say…." S*x is not a sin and i don't see why we should associate s*x with sin, there is nothing sweeter on earth than s*x if there is, Im yet to find out, so there is nothing wrong seeing it being act or portrayed in movies, and because I love s*x I did the right thing. In other to enjoy it I married very early and God has blessed me with three beautiful kids.
As for me s*x first. I entreat every couple to enjoy it to the max. S*x is good for marriage couples, good for a healthy relationship go on and have s*x, talk about it, sing about, dance with it and thank God for that beautiful gift he has given to us #my name is Samuel ofori and I enjoy s*x with my wife."
Source: The Nigerian Voice (entertainment)