Some Ladies Draw Tattoos Forgetting the Home they Come From…Actress, Ayoola Kikelomo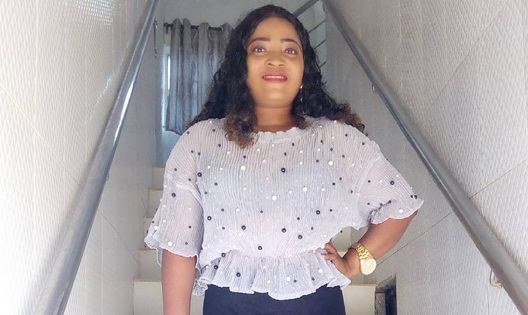 Source: Nathan Nathaniel Ekpo/Nollywoodgists.com
Popular Yoruba actress, Ayoola Kikelomo, has been blowing hot of recent about the way some ladies behave all in the name of trying to feel among.
The actress pointed out that there are lots of ladies these days of lost their sense of priority all the name of wanting to be like their friends whom they don't even know the source of their wealth.
Ayoola stressed that there is no problem in trying to look good but it should be in a legal way and not trying to impress or be like someone.
"Some girls like clinching ehn Chaii !!! Once they set their eye on a classy girls with swags all what comes to their little mind is how to get closer to you. They won't even use their common senses to reason where the money comes from!!! All they do is to get your attention, start uploading your pix or use you as their DP'S !! Saying ' my slay friend' Some even go wider by copying her So Called slay girls by drawing tattoos, Piercing nose, So many things that is not even on their mind but do it Just to fill among the slayers.
"Aunty sha remember the house you come out from. Then after their misunderstanding with their stupid slay goats they start telling you trash of what their slay friends says about you when they are together, Aunty you dey mad you kuku know say me no dey beg for friendship," she warns.
en