South East students protest against poor funding of terriary education, call Buhari to comply with ASSU demands or resign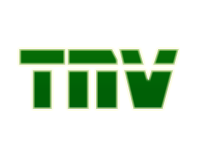 Students in federal and state universities in the five States of the South East geopolitical zone have tasked President Muhammadu Buhari to urgently comply with the demands of the Academic Staff Union of Universities, ASUU.
The director of external affairs, NANs South East zone B, Comrade Onwe Joshua made this known during a peaceful protest staged in Abakaliki, the capital of Ebonyi state.
The protest which witnessed large crowd of students had the presence of over 30 policemen that guided them to avert break down of laws and order.
The students carried placards with various inscription such as"we rebuke FG cold approval to ASUU demands, Reduce political office holders salaries and improve that of the civil and public servants, FG, Enough is Enough, stop politising our educational sector" etc.
"The level of our educational system is going into Oblivion and we can't fold our hands and watch the system ruined.This is why the leadership of NANs declared 17th of November as a day of mourning, and that is why we made today a day to rally in support of the campaign to save educational system in Nigeria.
"The cold nature of the federal government to respond to the demand of the Academic Staff Union of Universities, ASUU is unbecoming. And we the Nigerian students are no longer happy. From local government to the state level, educational system has fallen apart and the country can no longer hold.
Earlier in a remark, the chairman of the joint students Union government, Ebonyi state, Comrade Nwiboko Peter tasked President Buhari to increase the budgetary allocation of the educational sector.
"We demand that federal government should budget 27 percent for the educational system, instead of 7 percent approved by President Buhari in the 2018 budget. We demand that there should be restructuring and resuscitation of our educational system to avoid its collapse.
"If President Buahri should take it long to address this problem, then he should resign so that another capable hands should takeover from him in the months to come.
"If the workers plight is not put into consideration, then we shall mobilize over 45 thousand Nigerian students to protest against this ugly trend. if President Buhari refuse to change, then we can change him. We have the weapon of change that we are going to exercise come February 2019 to make sure that we remove the bad leaders.
"Some of our leaders are the problem we have in this country. Our leaders should consider that we are not coward or animals. We are human beings and that they should consider our plight. All the federal institutions in Ebonyi state are in shambles and not to talk of the state institutions.
en
SOURCE :The Nigerian Voice (local news)