Stakeholders insist Ede retain Adeleke's seat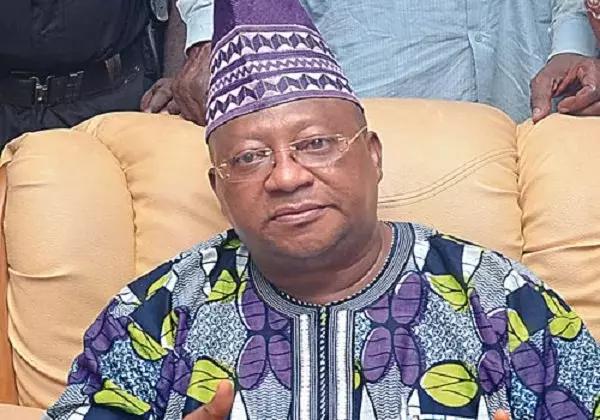 By Nofisat Marindoti, The Nigerian Voice, Osogbo
Scores of stakeholders from Osun West Senatorial district yesterday, insisted that the vacant seat of the Osun West Senatorial district must be retained in Ede, the home town of late Isiaka Adeleke, whose seat became vacant following his demise on April 23, 2017.
The call was made during a stakeholders meeting led by the Chairman of the ruling All Progressive Congress(APC), Prince Adegboyega Famodun.
Famodun, after eulogising the impressive role played by the late senator while alive and his philanthropist tendencies which made him an enigma amongst his contemporaries, called for calm among party members.
He averred that despite the fact that the death of the former governor of the state was a total loss to the state and Nigeria at large, there was need for replacement in line with the dictates of the constitution, which is ninety days, he however called for suggestions among stakeholders as a panacea to the debacle.
An APC chieftain, Mr M.B. Iroko from Ejigbo was the first to speak, he said there is precedence in the state from Osun East senatorial district, and Irepodun Local Government, saying Ede should be compensated by retaining the seat, the view which was widely applauded by the stakeholders.
Also speaking in the same vein, a party stalwart from Ayedire local government, said the people of Ede deserved to be considered in the scheme of things and compensated accordingly.
Those who also spoke in that direction was an aide to Hon. Mojeed Alabi, Mr Mudashiru Ayanfe, a former scribe of Iwo Local government, Alhaji Omobola, and Mr Dayo Adebiyi, a former scribe of Olaoluwa Local Governments, who all supported the retention of the senatorial seat in Ede.
Famodun thereafter disclosed that although the majority supported the retention of the slot in Ede, the process must be made more transparent and democratic, he therefore canvassed for a committee that comprises all the ten local governments in the senatorial district, saying the ruling party must put its house in order for it not to be outsmarted by the opposition party.
A 12-man committee, headed by the senatorial leader, Alhaji Yinusa Amobi, and the state secretary of the party, Alhaji Rasak Salinsile as the secretary was later constituted for further consultations.
en
SOURCE :The Nigerian Voice (politics)