State Of IDP Camps In Nigeria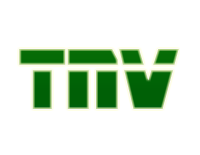 Often times, we hear of IDPs, IDPs, maybe most of us know that IDP stands for Internally Displaced Persons, but what more do we know? Or should I ask, what else should we know, about IDPs, particularly in Nigeria?
Typically, people forced to flee their native home/land to seek a sort of refuge elsewhere but within his or her country's borders are regarded as Internally Displaced Persons (IDP), the cause for fleeing, in most cases are closely tied to communal clashes, natural disasters and most prominent today, insurgency attacks by extremists.
According to Internal Displacement Monitoring Centre (IDMC)'s most recent publication on May 2016, 207 Local Government Areas are of concern, covering 13 States of Northern Nigeria: Abuja (13,481 IDPs); Adamawa (136,010); Bauchi (70,078); Benue (85,393); Borno (1,434,149); Gombe (25,332); Kaduna (36,976); Kano (9,331); Nasarawa (37,553); Plateau (77,317); Taraba (50,227); Yobe (131,203); and Zamfara (44,929).
Having over 2, 000, 000 people in IDP Camp is saddening, having an insight into what happens within the borders of such camps is horrible. On Saturday, March 25, 2017, I visited the Internally Displaced Persons Support Booth at Area 1, Garki, Abuja where 2539 people are trying to get back their life after the insurgencies in Borno and Adamawa state; 63-year-old Idris Ibrahim Aliyu, popularly called, Baba IDP, the camp coordinator who also doubles as Public Affairs Personnel for the camp, spent some time with me to reveal the state of the IDP since 2009, when Mohammed Yusuf was killed, what he thinks the way forward is and the role of individuals, NGOs and Government agencies.
"I escaped Boko Haram attack on March 3rd, 2011 in Borno State, after I was marked by the terrorists because I stood up against their philosophies and ideologies. I fled to Kano and they came after me again, when it became apparent they were after me and would kill me, I had to seek refuge here and so I have been here since 2011" Baba Aliyu, continued, "I was a teacher, professionally trained and had my grade two in 1972 from Catholic Mission School, Maiduguri.
I taught in a primary school briefly, trained in office administration & procedure, worked with Ministry Of Health in Maiduguri. In 1975, after completely my course in Mass Communication from the University of Mogadishu, Somalia, I worked with NTA for almost two decades as a producer, then when ahead to spend 17 years as a public relations consultant, in Lagos before my return to my home town in Borno"
When asked about his family, Baba Aliyu painfully explained, "I was married and had two children, I lost my wife to the insurgency, my first child was born June 22, 1969, and I lost him at the age of 27, I lost my second child in 1980 I have since refused to remarry nor have child (ren) out of wedlock, so, I went on to adopt two children, one is in Maiduguri, the other should be in Kaduna but I have lost touch with them."
It looked quite evident that Mr Ibrahim Aliyu is gradually getting over the painful past and his channelling his strength to be a voice for IDPs in the camp, 23rd December 2015, I wrote the presidency to inform him on the state of IDPs. "We appreciate those who do not come here with a jeep or bags of rice, but those young people with human spirit, great talent and ideas that can transform the state of the IDPs.
"It is good to donate rice, carton of noodles, blanket, mosquito net, bags of cloth but there are other things that can transform lives of IDPs permanently" He regretted that, "it is so sad that the government has ignored us, the last donation from the government to the IDPs were packs of Mosquito coil, that was in September 2016, before then was in 2014, when they brought 20 bags of rice, all labelled with GEJ portrait and that was obviously political".
"Health parastatals are concerned about the outbreak of meningitis, they don't know that if one of the IDPs get infected, because of the congestion here in the camp, the whole community and by extension, Abuja, is threatened. What has troubled us the most concern in recent time, is that our IDPs are now being through out of the hospitals. Hospitals suddenly withdrew subsidy used to treat IDPs, they have refused to comply with the documented directive from the Federal Government to treat IDP in government hospitals. Next to that, we have lot of students, and some structures have been put in place from the children to learn but no materials, no teachers."
Amidst the 2539 IDPs in the camp, 713 are youths, 70% of them – females while 520 are women with children, this pose so much on Mrs. Hadiza, whose husband was killed by Boko Haram in Borno forcing her to take refuge at the IDP she has since become 'the mother of the camp' who without medical facilities has helped deliver over 100 babies safely in the camp leveraging on the little traditional medicine she learnt for her grandmother in Borno before the insurgency. In the words of the Camp coordinator, Ibrahim Aliyu, "…without her, this camp would be completely empty. She tries her best, though every member of this community is important, it seem they can be no substitute for her roles here".
"Despite the many health challenges, absence of hand glove, disinfectant, other anti-natal check-up or treatment, unavailability and/or unaffordability of post-natal treatment. She remains committed to the IDP, she barely has time to herself, she could be called upon in the middle of the night to treat some of the IDPs"
Baba Aliyu believes there is a way forward and that individuals, NGOs and Government agencies have roles to play, "Train our young people to be industrious, let it be part of our working capital; get us a website so that the world will know what is happening here, the issue is beyond clothes, rice and other items, if proposals are written to address long-term, human based issues and submitted to willing individuals, notable leaders that should be concerned like AMAC chairmen, financial institutions, banks, foundations, Federal Ministries, Department and Agencies, the reproach of been an IDP will be taken and we can become wholly integrated again back to the society."
Adebote Seyifunmi is an Environmentalist, a youth advocate and a Wildlife Researcher. He writes from Abuja, Nigeria. He can be contacted via [email protected] and +2348130979064.
SOURCE: The Nigerian Voice (opinions)