Statement By UNILAG On The Allegation Of Sexual Harassment Involving A Lecturer In The University.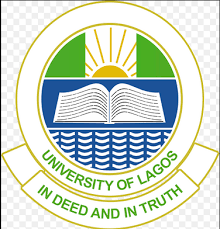 In May, 2018 the attention of the University Management was drawn to a publication on Linda ikeji's blog. The publication, which was accompanied by semi-nude photographs of a man, contained allegations of sexual harassment against a lecturer in the Department of English. The lecturer was identified as Professor S. Awonusi, a Professor in the Department of English.
Following the publication and the resulting negative publicity experienced by the University community, Management set up a Fact Finding Panel to look into the allegation and make appropriate recommendations based on its findings. The Panel consisted of five Professors, three female and two male, drawn from different
departments in the University.
The Panel conducted its investigations and recently submitted its report. Preliminary findings indicate that the allegation of sexual harassment was not substantiated by the alleged victim or any other person.
The alleged victim was identified as Miss Joy Nwanna by Profesor Awonusi in the course of his interactions with the Panel. Student records of Miss Joy Nwanna reveal that she was admitted into the Department of English as a direct entry student in the 2012/2013 session. She graduated from the University in 2015/2016 academic session.
All attempts made by the Fact Finding Panel to contact Miss Nwanna by the telephone numbers in her student records and bye-mail proved abortive. The Panel also attempted to contact Linda Ikeji to convince the alleged victim to come forward but Linda Ikeji was not forthcoming in that regard.
The preliminary investigations have raised certain questions and issues that need to be investigated further. Investigations are ongoing. The University is making efforts to confirm the authenticity or otherwise of the
pictures that were released. The University also requires Miss Joy Nwanna to come forward to substantiate the allegations.
To this end, the Press and general public are urged to assist the university by impressing it on Miss Joy Nwanna to come forward to substantiate her claim. An appeal is also made to Linda Ikeji to convince the victim to appear before the Panel and state her side of the story.
The University assures both Miss Joy Nwanna and Linda Ikeji of necessary protection should they decide to come forward. In the interim the University will continue with its investigations and will leave no stone unturned in getting to the root of this matter. Regular updates will be made available to the public as evets unfold.
en
SOURCE :The Nigerian Voice (local news)