Stop Using My Name To Stir Opposition In The Senate – Tinubu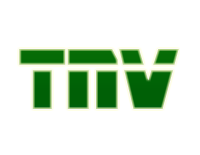 Source: thewillnigeria.com
SAN FRANCISCO, April 05, (THEWILL) – National Leader of the All Progressives Congress (APC), Bola Ahmed Tinubu, has urged mischief makers to stop using his name to stir opposition in the Senate.
According to a statement issued on his behalf by his media aide, Tunde Rahman, the former Governor of Lagos denied reports of him instigating the Economic and Financial Crimes Commission (EFCC) against a number of Peoples Democratic Party (PDP) members of the senate.
Rahman said Tinubu would never engage in mudslinging, rumour mongering or personal attacks insisting that his principal, being a former Senator, has special affection for the senate and would not do anything to undermine the institution.
"We are usually not in the position of agreement with PDP members. But on this rare occasion, we have no contention with them. Asiwaju Tinubu is a former senator. He has a special affection for the senate as an institution," he said
"It is not within him to belittle the institution or members of that institution who happen to be in the opposing political party.
"Moreover, his brand of politics does not lend itself to engaging in wanton character and personal attacks. There is significant policy difference between our progressive school of thought and the often reactionary ideas of the PDP.
"There are more than enough serious issues over which to grapple the PDP. Asiwaju Tinubu's politics are driven by his policy views. He will gladly wrestle against the PDP on substantive political differences.
"But engage in personal attacks, rumour-mongering and mudslinging, never. We leave that for others. The gutter is no place to build a better nation. We seek higher ground.
"So that there is no confusion on the core issue here, we categorically deny any hand in any negative personal reports on any senator.
"Some malefactors want to use the name of Asiwaju Tinubu to stir opposition in the Senate to the confirmation of Magu as EFCC chairman. By trying to paint Magu as Tinubu's partner in mudslinging, the false story seeks to induce senators to oppose Magu as a way of thwarting Asiwaju Tinubu.
"The authors of this screed thus revealed their moral barrenness. The fight against corruption is a cardinal battle this nation must win or forever forego its greater destiny," he added.
"Despite the importance of this matter, someone is trying to exalt his narrow personal interests above the long-term interests of the nation. Someone so brazen and self-absorbed is a dangerous instrumentality when placed in a position of power."
SOURCE: The Nigerian Voice (local news)