Supreme Court Orders Reinstatement Of Sacked Customs Comptroller, Gusau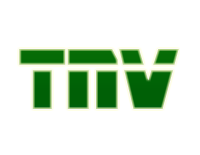 Source: thewillnigeria.com
BEVERLY HILLS, April 12, (THEWILL) – The Supreme Court has set aside the compulsory retirement of Comptroller Abdullahi Gusau from the service of the Nigerian Customs Service (NCS) and ordered his reinstatement.
The court, in a unanimous judgment by a five-man panel, said Gusau was wrongly retired.
Gusau was retired on December 21, 2009 by the Management of the NCS allegedly on the directive of the Finance Minister on the ground that he stayed more than 10 years in a rank.
He challenged his retirement at the Federal High Court in Abuja, but lost and then appealed to the Court of Appeal, which reversed his retirement and ordered his reinstatement.
The NCS, the Comptroller of Customs, the Ministry of Finance and the NCS Board appealed to the Supreme Court seeking to upturn the decision of the Appeal court.
However, Justice Ejembi Eko, who read the lead judgment in an appeal marked: SC/491/2014, delivered on April 7, said the relationship between Gusau and the NCS was with statutory flavour and not that of ordinary master-servant in which the servant holds his employment at the pleasure of the master.
Justice Eko upheld the July 11, 2014 judgment of the Court of Appeal in appeal marked: CA/A/248/2013, voiding Gusau's premature retirement.
Other members of the panel included the Chief Justice of Nigeria (CJN), Justice Walter Samuel Nkanu Onnoghen, Musa Dattijo Muhammad, Kudirat Kekere-Ekun and Sidi Dauda Bage.
Gusau, who was elated about the judgement, claimed that he was unceremoniously retired four days after he uncovered over N1.3billion fraud via online audit through the Single Good Declaration (SGD) when he was Comptroller Post Clearance Audit (PCA) at NCS HQ.
He revealed that the fraud was uncovered in only 20 SGDs while hundreds of SGD were generated daily saying he wrote a report on the alleged fraud on December 17th and was retired on December 21, 2009.
SOURCE: The Nigerian Voice (local news)