Surviving as a youth in a Charley-Boy Republic! 2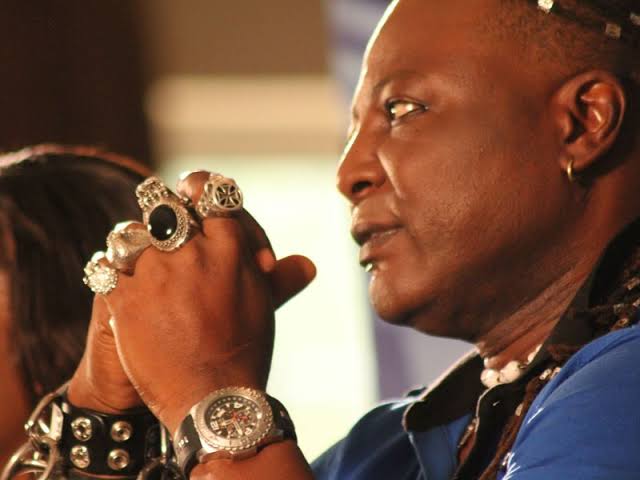 In the first part of this article, we undertook some conceptual clarifications on the nature and scope of the Charley-Boy Republic. I appreciate the feedback from Samuel Diala for drawing my attention to certain things that did not add up and Nnaemeka Ezeh who lamented that the elders have woefully failed the youths. So, how do the youths survive in an environment where everything is possible; where everything goes? Generally, as applicants, entrepreneurs or even as workers, the youths should acquire the competence to identify, evaluate and profitably exploit opportunities, and seek for new skills and knowledge because they may come in handy unexpectedly. They should be resourceful and prudent, refrain from living false lives, remember that money is not everything and. do well in whatever their hands findeth to do. They should network purposefully, be determined and focused. Those in business should continuously monitor the environment, take note of government policies, which determine the boundaries for businesses, and from which good business ideas can flow. They should play according to the rules because it is good to do so and because it is becoming very risky to do otherwise. They should refrain from joining the bandwagon, dare to be different, and flee from 419 tendencies!
Those who are applicants should make efforts to know what employers need, and position themselves as the solution, produce attractive and sincere resumes and manage the interview well. Managing the interview well involves among others, being truthful and refraining from obvious desperation. Starting an own business is also an option, but one should also have passion /interest for the business, have or acquire the expertise, and understand the requisite licensing or other legal formalities. Essential entrepreneurial traits, characteristics and orientations include creativity, human relations, communication and problem solving skills, tenacity, versatility, flexibility, attention to details and optimal time management capabilities. Some of these are follow-come ( by nature) while others have to be acquired(by nurture). They should also be ready to be mentored.
There is also a divine dimension to surviving in this environment. Originally, God empowered us limitlessly but when our forefathers ate the forbidden fruit, the Eden economy collapsed and work started; first as a punishment(Gen.3:17-19) and then as a necessity (2nd Thess.3:8-9). However God still left us with the ability to exploit all the resources of the earth for our benefit and His glory. For divine empowerment, we must trust in God and worry less; ask seek and knock; persevere, be courageous and always remember to be grateful. However, we must do our own bit first, before God blesses our efforts. People should not go about casting, binding and claimingwithout getting down to work because he who does not work should not eat!( 2ndThess. 3:10).
To survive in these hard times, the youths should be BAHD( brilliant and highly distinct) and go for BHAG( Big, Hairy and Audacious Goals). The youths should also avoid the 7 social sins identified by Gandhi: wealth without work, pleasure without conscience, knowledge without character, business without morality, science without humanity, politics without principle and religion without sacrifice. They should remember to obey and honour their parents because the parents started cooking before them and will surely have more broken pots( experiences). This is in addition to all the religious justifications for doing so. In addition to obeying and learning the positives from their parents, they should also remember God in the days of their youth (Ecclesiastes, 12.1) so that He will lengthen their days, grant them success (Prov, 3:1-8) and renew their strength (Isaiah, 40:30/31).
But beyond spiritual exhortations, we have to come down to earth. Youths are impatience and full of energy but they should abhor violence because, even when violence appears to be good, the evil it does is permanent.( Gandhi) and Just as darkness cannot drive away darkness and fire cannot quench fire, violence can never bring peace! (Fr. Ehusani; Guardian, 9/1/11, p74 ). The youths should also remember that people who could not practice self-discipline have been disgraced by their weaknesses. Just think of Moses and Suarez (bad temper). Furthermore, he who is slow to anger is better than the mighty and he who rules his spirit than he who takes a city( Proverbs 16:32).
The youths should not make the mistake of thinking that they have all the time because, time is really short. Whenever I look back now, I wish I had run faster. They should not kill their time because time is life and so, whoever kills his/her timecommits suicide! People should not leave for tomorrow what you should and can do today because tomorrow may never come! The future depends on what you know ( reading) and who you know( networking) and of course, God. So read, network and pray!
Listen to Fr Kukah : Today's youths, especially those who are making money, must rise beyond the champagne bubbles, avoid the highway of the Ferraris, reduce the Dubai orgies and defer some pleasure till the vision is clear and they appreciate the fact that knowing life is more than just making money-( Keynote Address at PH Book Festival, 21/10/14). And then to this unknown author: When I was young and free and my imagination had no limits, I dreamt of changing the world. As I grew old and wiser, I discovered the world would not change so, I shortened my sights and decided to change only my country. But it, too seemed immovable. As I grew into my twilight years, in one last desperate attempt, I settled for changing my family, those closest to me, but alas, they would have none of it. And now, as I lie on my death bed, I suddenly realised that if I had only changed myself, I would have changed my family. From their inspiration and encouragement, I would then have been able to better and who knows, I would have even changed the world! So, Start With Yourself, Unknown
Finally, how can a young man cleanse his way? By taking heed according to Gods words– Ps 119:9! There is nothing more to add!
Ik Muo, PhD, writes from Department of Business Administration OOU, Ago-Iwoye
en
SOURCE :The Nigerian Voice (opinions)