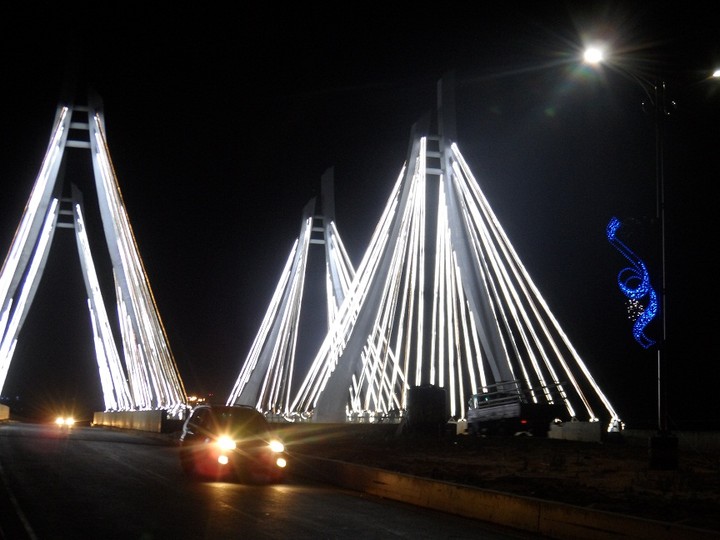 Being a media consultant and a publicist with proven proficiency in audio-visual production running over thirty years, I have had the opportunity of working in many states of Nigeria. As an associate producer with Patrick Oke & Associates, a reputable firm in the field, I made huge successes coordinating the capture of governments' development efforts in the South-South and South East through documentaries and features'.
I did this with prudence, observing universal best practices and that gave me a great insight on activities of governments in real terms in these parts, with particular note on Anambra where I produced many audio-visual documentaries under the Peter Obi era.
Holding ground still on this beat, now in headship of Quadron productions, I have produced documentaries for Chief Willie Obiano, the incumbent governor of Anambra State. My views on Anambra State are therefore derived from impressions that are far beyond speculative perceptions. They are products of my formal and informal interactions with the people of Anambra and authorities in the state over time.
These interactions, by every passing day, have been laced with increasing doses of rational intimacy and passion which compel my lending a truly dispassionate voice to the confluence of conceptions, misconceptions and even deliberate deceptions heaped on the state upon the politics of November 18 gubernatorial election, particularly as it affects the reelection bid of Chief Willie Obiano. Though this effort of mine might not go without unsavoury pelts from some interest parties, who would rather I sing their praises, my indebtedness to the state and society takes precedence over the pains of any deliberate misrepresentation that I might be caused to suffer.
There is no gainsaying the obvious: Peter Obi gave hope to the people of Anambra State by his commitment to people oriented development strides. He turned around the fallen standard of education by returning the schools that government forcefully took from faith-based organizations to their original owners. He paid the staff and funded infrastructural uplift in such schools. Not denying government-owned schools fund, he engendered healthy competition among schools thereby enhancing pupils' and students' performance in academics and morals. Ex-governor Obi improved infrastructure and health services delivery in the health sector.
He did roads so much that Anambra was easily adjudged as spotting one of the best road networks across Nigeria.
Though violent crimes, arson and kidnapping remained worrisome maladies during Obi's reign, he battled them with relative successes. Ex-governor Obi continued to improve in governance as time wore on. Evidently the All Progressives Grand Alliance, the political platform that projected him, fully supported the successes he recorded.
Apart from the physical proofs of Obi's commitment to good governance, his emphatic claim that he derived energy in service from the home grown philosophy that propels APGA as a socio-political movement sounded pleasant to a wide population of the people, me inclusive.
He sold this belief so well that, with the towering influences of Dim Chukwuemeka Odumegwu-Ojukwu, the eternal leader of APGA and Ndigbo, the party stuck as the emblem of the people's pride.
It was readily seen as a vehicle through which the people's sense of deprivation would be conveyed to the center of Nigeria. His administrative savvy, his development strides and his deft 'APGA-only' pronouncements helped in instituting APGA as a party on a mission to galvanize the emotions and compulsions of a people who groan under the burden of deprivation in Nigeria.
As Obi's tenure waned, the anxiety of Ndi-Anambra on what would obtain beyond him was palpable. But they relied on APGA to take Anambra beyond Peter Obi's gains.
I must confess that it was Peter Obi that made me accept APGA as a movement, a way of life, not just a political party so I felt as if my father had abandoned my siblings and me when he or whatever reason jettisoned APGA for the PDP.
My anxiety was allayed (and others I'm sure) when I came to cover the hand over ceremony in Ekwueme Square. Straight from his inauguration on 17 March, 2014, Chief Willie Obiano clearly signaled not only consciousness of the demands of his people but the will to get things quickly done towards expanding the frontiers of good governance that had become APGA's insignia.
Chief Willie Obiano has recorded tremendous achievements in his running tenure. Apart from closely identifying with Obi's imprints by sustaining developments Obi initiated, Obiano's signature projects in security, agriculture, youth empowerment, public utilities, the silent yet most significant display of humanness to the community of the disabled, tell a huge story of success in state governance.
Gov Willie Obiano showed his mettle as an administrator who cares extremely about his people when in 2016 he rolled out his economic stimulus package to cushion the effects of the federal government declaration of recession. Till now no other state, including the federal government has not responded in that manner. Salaries, pensions and gratuities are paid promptly.
Each community (181) was given N20m to choose a project, built by the community and owned by the community. Obiano has given each community another N20m to choose another project. Never in the history of Nigeria has there been that much injection of funds directly into communities, little wonder they say that there is no recession in Anambra State. It's true, there never was.
One project that excites me, infact I get goose pimples when I think of it. The Anambra Airport City project, ambitious you might say. Eleanor Roosvelt once said; "Dare to dream the impossible. The future belongs to those who believe in the beauty of their dreams" From what I've seen of Chief Willie Obinao, he believes in the beauty of his dreams.
Ndi Anambra should hold Gov Obiano to his words that the Airport would be completed before the end of his second tenure. I have had the privilege of seeing the design from China and it's going to be a game changer not for Anambra alone, but for the entire South East.
I say these because the issues raised are on record. They are verifiable. The people's warmth towards Obiano's government is palpable. This is expected, considering the unprecedented sense of safety that now prevails and feeds vibrant economic activities in the state, weddings, burials, cultural festivals and open bars, hitherto were done elsewhere are now back to base.
The number of hotels, bars and lounges that have started business in Anambra under Obiano is mind boggling, night life which was almost non existent is now taken for granted. Beyond doubts Obiano has taken Anambra State beyond Obi's times.
This is a fact that has been acknowledged by all, irrespective of political affiliations, I have interviewed many stakeholders across the board of the political spectrum and they all attest to the fact the Gov. Willie Obinao has taken Anambra to new heights. Indeed Willie has worked and from my humble assessment the best is yet to come. Go to YouTube/quadron productions, as they say seeing is believing.
This does not however mean that Anambra has attained its optimal heights in development. No! Anambra State is a polity on the track to virile statehood; one expects those against Chief Obiano's second term bid to point at how the state development could be driven differently and better. Their present hasty verdict of non-performance on Governor Willie Obiano is mere bile vending, unimpressive, unpersuasive, dysfunctional and bland.
Having worked with the immediate past administration and now working with this administration, this is my candid opinion on the "Anambra State I know".
Randie Chima
Media consultant/Audio Visual Producer
08130445723
en
SOURCE :The Nigerian Voice (opinions)