THE BEHAVIOR OF THE MILITARY IN ABIA IS REPREHENSIBLE – FEMI FANI KAYODE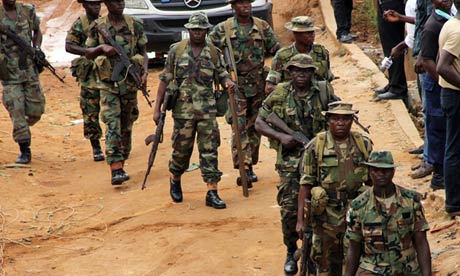 The behaviour of the military against a defenceless and unarmed civilian population in Abia state is reprehensible.
What has Nnamdi Kanu or indeed the Igbo people done to warrant this primitive show of barbarism and force? We are on the brink of a total breakdown of law and order and a prolonged and bloody armed conflict.
I urge restraint on all sides and I call on President Muhammadu Buhari to withdraw the army from the east and leave Nnamdi Kanu alone.
Terrorising your own people with soldiers is not the act of a courageous man but rather the act of a tyrant, a coward and a bully.
We call on the international community to bear witness to what is unfolding in Nigeria and we will hold Buhari responsible and accountable in the event of any loss of life.
en
SOURCE :The Nigerian Voice (local news)