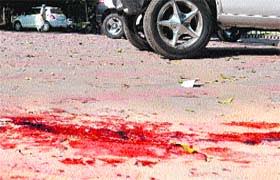 By Sheriffdeen Opeyemi Tijani
We are no longer sleeping, in fact, we are now wide awake, and we won't give room to deceit anymore, the question is, how many of us? Things have continued to remain the way they have been, but if we would be telling it as it is, it's that things have continued to ply the route of deterioration in our country. And our politicians have continued to device means of tricking us into accepting their good looking, yet irrational lies. It looks like we fell for another some years back, maybe because it was package so well that we had no choice than accepting it with our hands wide open. It took us time to notice the journey we had raised all our hopes for would not start anytime soon. Perhaps, it could, anytime soon, as we have new birds asking people to entrust the rebuilding of a new nest to them. Are we just in for another scam?
There are days you pray to always find yourself in, just as there are days you don't pray to ever see again, yesterday was a terrible day. I wouldn't ever understand why inhabitants of a city or state would want to travel and have their hearts in their mouth, why would one plan travelling to get calls of where are you every minute? It's okay to call, but every minute? It's what the death-traps we call roads have caused. I'm sure news of the notorious Ogbomoso expressway have been told a number of times, most of which have been channelled to those concerned, some hitting those who have little roles to play. But it saddens my heart knowing that nothing has been done to see that the road stops having peoples blood on it at different points. What exactly have Nigerians done wrong?
I was travelling down from Kwara State when I reached one of the very narrow points of the Ogbomoso expressway, only to find trailers lined up in a queue that was unusual on that road, I knew something was wrong. It was seconds later that I saw women placing their hands on their heads with pitiful words streaming out of their mouths; even the devil wouldn't hesitate to say haaa at the scene. Lives lost, persons severely injured, people breathing their last, all because some set of people feel unconcerned about what happens to those they don't use roads with. Won't we wake up in this nation? Won't we?
The expressway is notorious for its narrow way, which has seen a lot of lives lost to that path, and nothing seems the solution to those concerned. One thing seems peculiar to that road, and it is that the sides of the road are not on the same plain with the road, so if the unexpected is to happen, there is no better position to steer the wheels to, and in a blink, it all happens. Poor Nigerians start finding ways of removing human parts closer to their reach like the way the parts of a car are being handed over to buyers in places where spare parts are sold. I've not being opportuned to travel outside this nation, but I've a good understanding of how somethings work, and isn't it more saddening that our leaders travel out to see systems working the way they should?
Imagine a road like Ogbomoso expressway without functioning emergency units and ambulance stations, what sought of a nation is Nigeria? Accidents now happen and people don't know what next to do. And we keep hearing that the lives and properties of the people remains the utmost priority of every government, no leader in Nigeria deserves to utter these words. Not even one of them! A good Samaritan who was just passing had to help some of the injured persons to the nearest hospital, even when I'm sure no hospital is close by. It's important to note that the good Samaritan is a FRSC worker, just tells us some of them understands the ethics of their profession.
Governments in Nigeria don't care about Nigerians; yet, Nigerians too don't care about Nigerians. You then begin to throw your hands in the air with conclusions that you are not entirely convinced about. The way trailer drivers use the route in discussion is one that would forever remain scary. Running and causing cars to fall off the road, if not drowning in ditches, does it have to be like this? Its important FRSC workers are deployed in their numbers to this route, with provisions made for stationed ambulances and emergency stations at strategic positions, so that poor Nigerians who go about finding greener pastures wouldn't have reasons to have their hearts in their mouths when travelling. I just hope someone reads this!
Sherifdeen Tijani is an undergraduate of the University of Ilorin. Tweets @docshe_42.
en
SOURCE :The Nigerian Voice (opinions)