The Book; Prison Letters of Nelson Mandela To be launched in Three Continents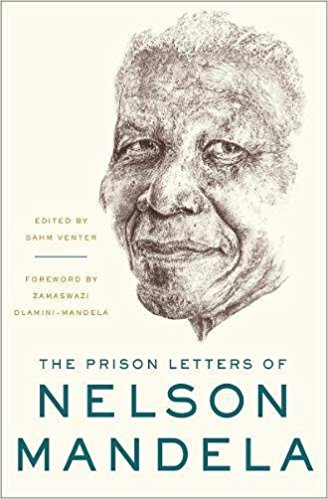 The letters that Nelson Mandela Wrote while in prison are now structured and published as book.The collection was edited by Sahm Venter. The title of the book is Prison Letters of Nelson Mandela. This book is published by Penguin Random House in South Africa. It is to be launchedat the PEN centers in London, New York and at the Fugard theatre in Cape Town on 25th July, 2018.The launching in the three cities will take place at the same time.The launch is done in observation of the celebration of the centenary of the birth of former South African President Nelson Mandela. The organizations facilitating the launch are PEN South Africa, Penguin Random House South Africa, The Mandela Rhodes Foundation and The Fugard Theatre. The launch will involve a lot of activities that include evening of discussion about and readings from thebook. Thelaunch in Cape Town, will be centred on a discussion panel that includes Professor Njabulo Ndebele and Justice Albie Sachs. Readings from Mandela's letters will be done by Buhle Ngaba and Koleka Putuma.
According to Sahm Venter,Prison Letters of Nelson Mandela provides a deeply personal view of Mandela's period of imprisonment from 1962 to 1990, painting an intimate portrait of a revolutionary and political activist who was as much a devoted husband, adoring father, dedicated student that studied for a law degree behind bars and as well as an abiding friend.
Nelson Mandela was a father of five when he was sentenced to life imprisonment. Thus his letters to friends, wife and home became a critical means of parenting. It is out of this perspective that the book introduces a social concept of 'parenting in absentia'. Mandela's parenting in absentia was an experience of stark brutality perpetrated on him by the then apartheid government particularly through being denied visitation rights. The denial of visitation rights to Mandela persisted until his children had reached the age of sixteen.
Two towering lessons are discernible from this book; epistolary approach as a classical literary style and then the prison as a fertile ground for musing as well as breeding of literary ideas.The ideas that will soon form a special genre known as prison literature. Another lesson to be learned by aspiring writers from Nelson Mandela's Prison Letters is that physical and economical frustrations cannot totally distort the will to write. For example during his incarceration at the Robben Islands Mandela would pen a multitude of letters to loved ones, compatriots, prison authorities, and government officials. This is also the time he wrote Long Walk to Freedom, an autobiography of more than 800 pages.
This is why, Sahm Venter have remarked about the book by observingthat,'at first he was only allowed to write and receive one letter of five hundred words every six months. Even when restrictions were finally loosened regarding the length and regularity of his correspondence, his jailors continued censoring his letters for political overtones – even innocuous references. The ultimate output reflects the famed Mandela willfulness and resilience; here every word is chosen as if his life depended upon it.'
There are several other books by African writers that were written from prison, some of them are; Ngugi's Devils on the Cross as well as the Detained were written in Kamiti maximum prison where Ngugi was under detention.Wole Soyinka wrote, The Man Died while in detention, Just the same way Mandela stole a pen and Materials to Write the Long Walk to Freedom, Wole Soyinka also wrotethe Man Died using a stolen pen and toilet paper. Reading history of epistolary literature shows that Paul of Tarsus wrote most of his letters while in prison, these letters now form the large portion of the New Testament part of the holy Bible. Similarly, Jewarlal Nehru of India wrote the Glimpses of History while in Mohenjo Daro maximum security prison. TheGlimpses of History is a very philosophical and educative book of more than a thousand pages, it is a collection of letters that Nehru wrote to her daughter Sonia Gandhi.History of Indian Politics has it that they are this collection of letters that Nehru wrote to his daughter that are the majoreducation and source of politicization which catapulted Sonia Gandhi into politics of India, she rode it to the crest, she finished as a president of India. Courtesy of epistolary literature. When hitting back at the evils of Communist dictatorship in Soviet Russia under Stalin, Svetlana Alliluyeva, the only daughter to Stalin used epistolary approach to write Twetny One Letters to a Friend, a very brave book that scathingly attacks leadership of Stalin, her father, for state sponsored brutality that Stalin perpetrated on those individuals that aired voice of dissent. Marriama Ba is among the first African feminists to push for gender rights through use of epistolary literature as seen in her 1981 novel Song long a Letter. Chimamanda Ngozi Adichie has also followed suit, she recently used epistolary approach in Dear Ijewele; or a Manifesto of How to be a feminist, to push her feminist agenda. I am yet to see an eventuality of epistolary literature from East Africa, Kenya at most.
Alexander Opicho writes From Lodwar, Kenya. [email protected]
en
SOURCE :The Nigerian Voice (opinions)