The Buhari Fiscal Policy And Its Marginal Effect On The Nigerian Economy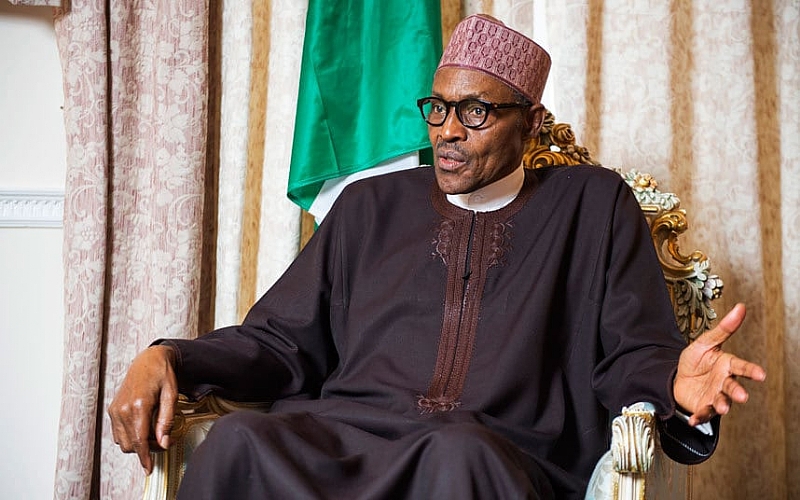 What cannot be denied is that Nigeria (between 2000 and 2014) had a major positive economic renaissance that resulted in one of the most daring positive economic turnarounds a country has experienced in a 15 year growth cycle. During that time, GDP growth was mainly above 5% each year (with isolated cases of growth falling below that number being in 2001 with 4.4%, 2002 with 3.8% growth and 2012 with 4.3% growth).
Since 2015, however, Nigeria has struggled to achieve GDP growth at anything near the rates achieved during 2000-2014 or indeed the isolated cases of relatively low GDP growth achieved in 2001, 2002 and 2012.
2.7% has been the most impressive growth rate attained since 2015 and it seems most unlikely that growth rates will exceed that on current projections (according to IMF estimates) between now and 2020. The curious question to ask is why is that and what has changed economically to give rise to this state of affairs?
One of the core reasons behind Nigeria's major economic growth were a combination of liberal market driven reforms in telecoms, banking, pensions amongst other things. Nationalization of hitherto state run organizations and the reforms of laws required to enable business start up and operations to run more efficiently.
Every year efforts are made to improve the ease of doing business in Nigeria. That has been a continuous process that is still ongoing.
From all accounts, there has been no roll back at the current time of any of the major planks of the pro business policies of the past federal government administrations of OBJ, Yar Adua and GEJ by the current Buhari administration. The current administration has taken additional steps to ease red tape for business start ups and made things easier for foreign investors to gain access into Nigeria by allowing visas to be obtained once a foreigner has arrived into the country.
Fiscal Policy
In terms of fiscal policy, the current government has been running a decidedly aggressive pro growth fiscal policy that is best described as equivalent to the fiscal policies of all previous PDP governments but with a turbo charged engine attached.
At 6 trillion Naira in 2016, 7.44 trillion Naira in 2017 and more recently a 9 trillion Naira for 2018, each budget from 2016 to date has been between 50-110% higher than the last budgets passed by Goodluck Jonathan in 2012, 2013 and 2014 (which generally hovered between 4.5 and 4.9 trillion Naira).
By way of further illumination, it is received wisdom that government spending on infrastructure and other capital projects will have a significant and positive economic impact of the GDP growth performance of the underlying economy of a given country.
One notes that under the current government, a greater proportion of the budget and a larger Naira amount is dedicated to and spent on infrastructural/ capital expenditure than was the case between 2012 and 2014.
There has been no increase in FG imposed taxation though there has been greater efficiency in tax collection by the Federal government.
Matters therefore become increasingly perplexing for Nigeria mainly because in respect of the part of economic policy under the control (by law) of the federal government, this current government has run a very good fiscal policy geared towards improving growth in the Nigerian economy (and has in part incurred greater debt as a by product of this aggressive fiscal policy) without any visible impact on the wider economy once we look at the growth figures of the economy since 2016.
Between 2012 and 2014, Nigeria's GDP growth was 4.3% in 2012, 5.4% in 2013 and 6.3% in 2014. Whilst growth was -1.5% 2016, 0.82% in 2017 and the likely projection for 2018 is 1.9 or 2% at best.
CBN's Monetary Policy
With the liberal pro business government policy of government maintaining the same trajectory from 2000 to date and pro growth fiscal policy being even more aggressive under Buhari than his immediate predecessor, one has to consider the other major component part of macro economic policy regulating the health of the economy. That other leg is the CBN generated monetary policy. That is policy geared towards managing the foreign exchange rate, interest rate and cash reserve ratio (being the total deposits of customers which commercial banks must hold as reserves with the CBN).
Prior to 2007 and the passing of the CBN Act of 2007, the federal government controlled both fiscal policy (which consists of FG spending and taxation policy) and Monetary policy (which consists of CBN generated control of exchange rate policy, interest rate policy and the cash reserve ratio policy).
That ensured that the Federal Government was able to control the direction of both fiscal and monetary policy in order to ensure both acted in ways that were complimentary of the general economic direction that the Federal government was pursuing. Where one has a pro business pro growth government, growth rates will be very impressive as both the FG and the CBN will be pursuing complementary economic policies aimed at ensuring and or maintaining growth within the country. The Federal government between 2000 and 2007 was pro growth and Growth rates achieved between 2000 and 2007 were the highest ever average growth rates ever achieved by Nigeria over a 7 year consecutive period in its recorded history.
The reverse is the case should we have a retrogressive government in place with fiscal and monetary policy both moving in a retrogressive direction leading to anemic growth or zero growth achieved by Nigeria between 1980 and 1999. It was most probably the effects of little or zero growth between 1980 and 1999 that gave rise to the CBN Act of 2007 in the first place.
Post 2007, the CBN Act kicked in and the CBN became fully independent in law of the federal government. The Yar Adua government came in when the entire world went into a Lehman induced economic recession. Soludo (the governor inherited by Yar Adua) and Sanusi (later appointed by Yar Adua in 2009) continued the pro growth monetary policies which was allied with pro growth fiscal policies of the Federal government. Yar Adua was aided to no small degree from the reserves built up by his predecessor that was deployed to keep needed liquidity within the system.
The result was 6.3% growth in 2008, 7% growth in 2009 and 7.8% growth in 2010.
Whilst Buhari lacked the reserves inherited by Yar Adua, He had a more efficient non oil derived revenue generating team that saw total revenue of the government increase even if the price of oil has declined from its height of 2013. By June of 2018, FIRS had collected 2.5 trillion Naira in revenue for the federal government which represents 55% of the total budget of the Federal Government in 2014. That added revenue supplemented with the debt has financed the turbo charged fiscal policy of the Buhari government.
Buhari has thus been doing the same thing done by Yar Adua. The difference is whilst Yar Adua achieved an average growth of 7% over 3 years, the Buhari government is likely to be lucky to achieve a 1% growth over its three years in office.
The only explanation for the similarity in stimulative fiscal policy between the Buhari government and his three predecessors but disparity in consequence can only be the CBN.
In July 2014, a new CBN governor took over the reigns of office. From November of 2014 the CBN embarked on a number of policies. First was the institution of exchange controls. This brought with it warnings from Morgan Stanley that Nigeria will be removed from its index unless this policy is stopped. Morgan Stanley waited until 3 months into the Buhari government to give effect to its warning once it became clear that CBN policy will not change irrespective of the change in government. In a stroke, Nigeria lost billions of dollars a year coming into the country. This added to the fall in the price of oil and the massive reduction in oil sales to America without having replaced it fully with other buyers ensured that the Naira came under increasing stress.
The CBN then embarked on a policy of rationing foreign exchange as government foreign reserves were fast depleting.
Very few investors were keen to invest in a country with exchange controls. Foreign direct investment ("FDI") fell dramatically. The sum total of the ejection from the Morgan Stanley index, Sharp reduction of FDI, fall in the price of oil and reduction in revenue from the sale of oil put the Naira under severe pressure. Rationing foreign exchange needed by its companies ensured that inflation (related to the fall of the Naira and not excess capacity in the economy) went out of control.
Allied to the above, the CBN in 2016 (despite protestations from the then Finance minister and the Kaduna state Governor) increased interest rates to 12% and increased the cash reserve ratio to 22.5 % from 20%. By July of 2016, the CBN had raised interest rates to 14% and maintained the cash reserve ration at 22.50%.
The CBN was effectively running a monetary policy which was at odds to and contradictory with the pro growth stimulus injecting fiscal policy of the Federal government. Businesses were under multiple stresses. Those that had bank loans paid more interest on its bank debts, those wanting to start businesses found it non-commercial to start a businesses with loans at such very high rates of interests, those businesses that needed foreign imports saw their costs of purchasing such imports increase significantly. Many businesses were forced to either close down or massively retrench workers or both
With depressed demand within Nigeria due to high unemployment, increased costs of running businesses, increase in interest rates and the sharp reduction of liquidity available to banks to lend (due to the increase in the cash reserve ratio), the economy was being hit by the most effective liquidity depleting monetary policy seen in recent times.
The problem was the CBN was administrating its restrictive monetary policy on Nigeria at a time the Nigerian economy was already weak. This exacerbated the depression of the Nigerian economy.
In fact, events have shown that the effect of the destructive monetary policy of the CBN is far more potent a force when matched against the stimulating fiscal policy of the Federal government. The effect is that Nigeria is running to stand still. She is effectively on a tread mill running very fast with the speed of the machine just marginally slower than her pace of running to ensure that she has not yet fallen off the machine.
Spending large amounts of money through its budget (recurrent and capital expenditure) financed in part with domestic and foreign debt, more efficient revenue collection and foreign oil sales has only managed to achieve meager GDP growth at between 0.82 and an estimated 2% growth (in 2017 and 2018 respectively). Extreme poverty however has risen within Nigeria.
Today, the fundamentals of the Nigerian economy is different from that faced in 2015.
The Nigerian foreign reserves has increased significantly and is increasing month to month. It is close to 50$ billion dollars now. The exchange rate has stabilized and is no longer under any adverse threat. Inflation is decreasing (not because of the high interest rate policy but because the Naira appreciated from near 500 to 1 to 360 to 1 presently).
However, there has been no change in monetary policy in line with changes in the underlying economy. The CBN (at its last MPC meeting) left interest rates at a very high 14% and left the cash reserve ratio at 22.50% thereby continuing to restrict lending to the private sector and to the extent any lending is done it will be done at exorbitant rates of interest.
The recession of 2016, was formulated, packaged and delivered by the CBN policies of late 2014. It is no surprise that Nigeria's GDP growth, since the administration of the current CBN leadership, has not exceeded 2.7% and declining. Until the CBN policies are changed or until a change is effected on the leadership of the CBN in 2019 (when the tenure of the current CBN governor lapses), Nigeria will achieve tepid growth at best
Achieved with long term adverse costs in huge debt and wasted resources in trillions of Naira spent in order to ensure a prosperous future for most Nigerians.
Though the Federal government led fiscal policy is aimed at returning Nigeria to the massive growth numbers of 2000-2014 (and by all accounts it would have if it were fortunate to have the CBN as a partner for growth of the Nigerian economy), it will actually only be marginally insulating the economy from the destructive effects of CBN monetary policy. Effectively, keeping Nigeria on life support as opposed to certain CBN induced death.
en
SOURCE :The Nigerian Voice (opinions)