The Call For The Postponement Of The Osun West Senatorial Zone Bye Election is Irresponsible and Condemnable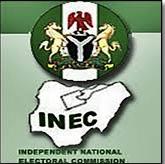 By COMMITTEE FOR THE PROTECTION OF PEOPLES MANDATE (CPPM)
Just this morning of June 28th 2017, while listening to the News at 10am on a national radio station, Raypower FM, the Osun State chapter Chairman of the Peoples Democratic Party (PDP) was quoted as calling for the postponement of the Osun West Senatorial zone bye election scheduled for Saturday 8th July, 2017 on the allegations according to him that, some INEC officials are colluding with some members of the All Progressive Congress (APC) to disenfranchise voters.
What an irresponsible call from a chairman of a party who ought to be conversant with the provisions of the electoral which stipulates the conditions that can necessitate the postponement of an election among which are 1. Absence of the electoral register, 2. insecurity, 3. state of war, etc.
From all available records, none of the grounds required to postpone an election is existing in the state of Osun for now and so one wonders why this chairman, if he truly believes in the fact of his allegations, cannot report it to the police for investigation because this allegation if really they are true, is a violation of the electoral act and the constitution of the federal republic of Nigeria.
Thus, the time has come for us to demand responsibility from our political elites whose conducts and utterances anytime election is approaching is a threat to our democracy and national security.
Therefore, one is calling on INEC to immediately demand that the police invite this chairman for questioning to substantiate his allegation and the law allowed to take its course if it can be substantiated and otherwise if he is making a false allegation.
Irresponsibility, crudity, reckless, undemocratic and inciting utterances and conducts from our political elites must be condemned and the time is now!
Nelson Ekujumi,
Executive Chairman,
Committee for the Protection of Peoples Mandate (CPPM)
en
SOURCE :The Nigerian Voice (local news)