The confession of a trustworthy statesman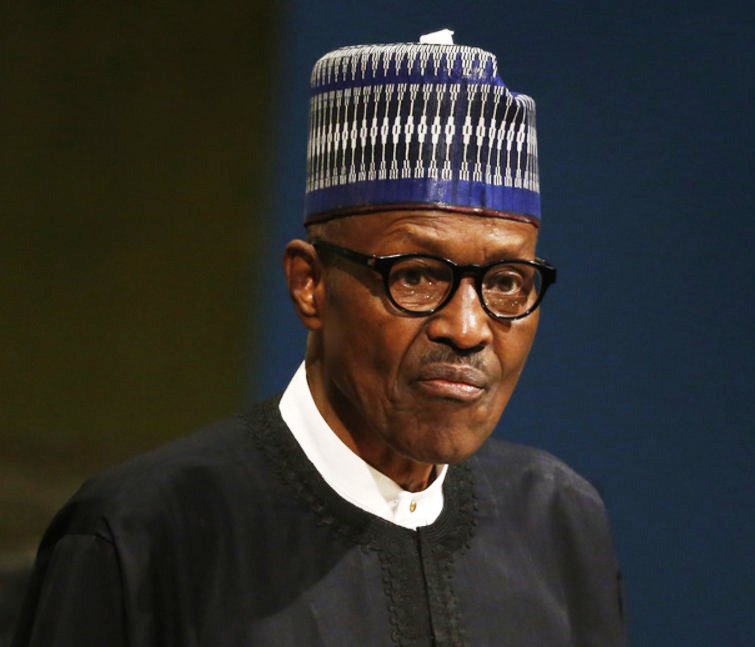 "If we keep united and rise above petty or personal quarrels, we will surely achieve the desired CHANGE in the country",President Muhammadu Buhari while addressing the national executive committee (NEC) of the All Progressives Congress (APC) recently in Abuja.
I cannot agree less that the hard chase for personal, parochial and tribal interests has been the bane of our development as a nation. Once Nigerians transcend this quagmire and the national demands become our watchwords, the positive change that every patriot desires for Nigeria will naturally be achieved. And as national events continue to unfold, it is not far from the truth that we are regaining but surpassing our historic grandeur and embellishments.
I have always been enthused by the consistency of declarations, statements and actions of President Muhammadu Buhari since he ventured into the Nigerian politics even as a military administrator. Nigeria has been a hard country to lead, despite all it has in terms of vibrant human resources and natural endowments which are the prerequisites for positive development. Patriots and the international community remain dumbfounded why Nigerian has been struggling to stabilize economically and technologically amidst abundance.
I listened to the President's remarks at the meeting of national executive committee (NEC) of the All Progressives Congress (APC) in Abuja on October 31, 2017 and, as always, I was overcome by passion for Nigeria under the President. Nigeria has all that are required to grow. It is time to grow and it has started in earnest.
Unlike some of the past leaderships of Nigeria who mastered amongst themselves the game of playing Nigeria's fortunes on a draft board, Buhari has maintained good relationships with people he had worked with and trusted in the past. He has injected some of them in the government and they are proving their trustworthiness by contributing positively to the nation's growth. He has promised to inject more hands and expand government organs to ensure speedy development. This is a good step if actualized.
His recognition of APC's chairman Chief John Oyegun whom he worked "harmoniously" with during his 1984-85 military government is a good testimony that birds of identical plumage should flock together. On the contrary, birds of diverse identities and directions should be carefully managed and controlled. He has given enough time to such birds in his government and majority of them have proved their inconsistencies with the change mantra. Evidences abound that many positions of leadership in the country must be entrusted to Nigerians who are ready to join the vision and mission of the President, especially now that the economy is fast recovering.
Indeed, Nigeria's prestige has gone up and Nigeria is now credit–worthy. The achievements of the government in the last two years cannot be overemphasized because they are glaring. The security situation in Nigeria is worthy of commendation. The Boko Haram, Niger Delta and Southeast hubbubs are tackled by the military with all seriousness and sincerity of purpose. Recall that at his formal declaration for presidency, President Buhari noted that nearly all the citizens were in fear of their lives and their families due to insurgencies, murderers in towns and villages, armed robberies on the highways and kidnappers. It has been stark his optimism of overcoming all of them by doing things differently, things that guarantee the unionism of our citizenry and protection of the legacies of our past heroes.
It is a thing of joy that President Buhari is taking very effective and efficient steps to resolve all the matters that have caused civil disturbances, violent agitations and youth restiveness across the nation. The step to compensate the civil war victims and destroy dangerous leftover weapons in the Southeast is apt. With these initiatives, no Nigerian would feel neglected anymore and no segment of the country would ever think or act contrary to national unity, peace and progress. Chief Emeka Odimegu Ojukwu who led the first war against Nigeria's unity asserted before his death that there is no need for Nigerians to go into another war. What President Buhari is doing in this regard is clear justification of frank discussions he had with the Biafran warlord.
The signing into law of the North East Development Commission (NEDC), the renewed commitment to the Niger Delta matters, payments of pensions to ex-Biafran soldiers and the sincerity of purpose with which national issues are now handled, amongst others, are extraordinary milestones geared towards making Nigeria a more knitted and loving state bound in freedom, peace and unity. This calls for reflection and explains why this government should be supported beyond 2019. Nigerians must focus on national interest and not on matters or promises which die hard politicians make during campaigns but which are never fulfilled. I stand with the millions of Nigerians seeking elongation of this government till 2023 for stability.
In relation to that, mine remains the consistent call on Nigerians to look at the past with the view of reorganizing themselves today for future growth and stability. We have waited for "tomorrow" for too long. Counting on the mistakes of the past with the view of seeking "pound of flesh" can never be a good solution. No government has, in the past, taken the right direction to quell all the primary causes of suspicion, disunity and anti-progress in Nigeria like this government. Tribal and religious sentiments from the governed people are natural but Nigerians must give the leadership the ample opportunity and support to prove its trustworthiness, responsibility and determination to serve all peoples of the country. Let peace reign in Nigeria now and forever. Ameen.
Therefore, the assurance of the unity of Nigeria is being guaranteed. The outside world now sees Nigeria as a serious nation with confidence as international businesses and opportunities are opening up due to the assured safety and security. The economy is fast recovering. There is regular fuel supply with the projection that by 2019, Nigeria will have no cause to import the products it originally generates its raw material. Nigeria's export indices, especially from the agricultural sector, are steadily increasing. Agriculture is fast becoming our economy backup. The power and infrastructures are improving. And corruption has been identified as a national foe being fought with all human abilities.
These are little things that must be done to develop Nigeria and which the president has always yearned for. Promises made to Nigerians by the government are gradually being fulfilled. In his inaugural speech in 2015, he proclaimed to belong to every Nigerian citizen and not to a particular tribe or even political group. It has been so because over two years of this government have witnessed palpable change including the integration of the civilizations of Nigeria's great ancestors whose legacies are required to modernize and uplift Nigeria. Testimonies show that democratic norms have been maintained.
The three arms of government are functioning independently without undue interference. That is the belief that the president posited when he took over as the Presidency of Nigeria: "The Federal Executive under my watch will not seek to encroach on the duties and functions of the legislative and judicial arms of government. The law enforcing authorities will be charged to operate within the constitution. We shall rebuild and reform the public service to become more effective and more serviceable. We shall charge them to apply themselves with integrity to stabilize the system", he once proclaimed.
We can reaffirm the consistency of the statesman by reflecting on his proclamations even when he was the Head of State. The passion is there. The spirit and will to effect positive change are high, though now under democracy. Coming always at the rescue point, he is a conqueror. Hear him in 1983: "Fellow Nigerians, finally, we have dutifully intervened to save this nation from imminent collapse. We therefore expect all Nigerians, including those who participated directly or indirectly in bringing the nation to this present predicament, to cooperate with us." Now in a democratic atmosphere, he has again offered ample opportunity to those who sold off Nigeria.
While it is compelling to appreciate the successes of the government and pray for its challenges to be overcome, it must be asserted that now is time for action. Notwithstanding that a lot of transformational activities are going on, it is equally paramount to stress that more actions are required to appease the diverse compositions of the nation. Besides, supporters of the President and party loyalists are optimistic that the appointments promised since 2015 will be made soon. This is a promise that is long overdue for fulfillment.
This generation of Nigerians must appreciate God's timing in making Muhammadu Buhari their president amidst the power that was. Always a man on rescue mission, this time for the transformation of Nigeria must be total. Indeed, the future generations will not forgive this generation if it fails to utilize the golden opportunity under the leadership of this unique statesman to stabilize Nigeria. As he has maintained: "We have no country other than Nigeria. We shall remain here and salvage it together."
Muhammad Ajahis an advocate of humanity, peace and good governance in Abuja. E-mail [email protected]
en
SOURCE :The Nigerian Voice (opinions)