The Loss Of Silent Conscience In Our Community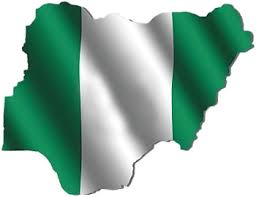 We have to point out the conscience of our community even when they do not seek the attention most people crave, show no desire for riches as in today's society but regardless of their demanding profession serving others while they were dedicated to their families, brought up good children. Young people that have no idea of what we were and still are, would think our society has always been unprincipled and uncultured.
One of such pillars of conscience was Mrs. Alake Martins, nee George. We do not even know or call the name of our aunties, mothers or grandmothers, Mama Toyin could have sufficed. You may not have heard that name from Sunny Ade or Ebenezer Obey but without people like them, no society can stand. Their contributions are selfless, not based on reward, votes to become the Senator or Representative of their people.
Indeed, when we talk about those who corrupt our community daily, every one of them started from a home. It could have been worse if we do not have women that held on tightly to their families, making sure we do not disgrace our family names. They constantly remind us about the homes we come from, our names with Oriki (no translation: panegyric) and dare us not to even think of being the black sheep in the family.
If every home, family and community remains loyal to these good upbringings, many of us still strongly believe that our communities would not have gone to the dogs. There used to be a time that if you have corrupt people in your family, you would not get a woman to marry. We used to ask our parents why some families never marry close to home. The answer then could be the fault of their grandfather that did something amoral. Habah, how could we blame the sin of the grandfather on the grandson?
Now we know why. So someone as Mama Toyin that came from a well-respected home of the George family with many professional men and women would not have been allowed to marry Akinyele our uncle, great-uncle and father. He was a legal luminary himself rising to the position of Chief Magistrate before he retired in those days. He also came from a family of professionals. Those were days when a loser, no matter how rich you were would never have married a good man or lady. Today, show them any moneybag they would welcome him!
Are you surprised that youths these days want exotic cars as their first toy. One even complained to a friend that his father bought him a Peugeot after he graduated from college when most of his friends got Mercedes as presents. In the first place how are these young people going to sustain their way of life if they do not become politicians that could loot billions, divert workers' salaries and constituency projects, allocations or become pen and armed robbers?
Some of our cousins still remember that when Mama Toyin came back home from London as a Nurse, her first car was Prefect. Wow, we rocked that car. Those were days before our first car was Volkswagen. Boy, if you had Volkswagen (So-ki-so), enough girls would follow you jo. We even had that advertisement then: sisi come ride my Volks.
This is not just about individuals, but about our community that has lost its moral compass. As a young man working as a court clerk in those days, this writer asked our uncle that happened to be the Chief Magistrate then, what would happen to some of our colleagues that might be collecting what we used to call "dash". He was so disturbed, he gave a very stern warning. Furthermore, he wanted to know if this writer had ever done that! Emi ke!
So he gave a short story about corruption. If anyone demanded a bribe from a man that made ten pounds or fifteen pounds or whatever a month: lost or won his case. He would become a disgruntled victim that should not have been charged in the first place or that lost his money and his case. This was why we must shun any "dash" from anyone that was before a judge. In a few cases, men that were set free by a judge would freely celebrate, regardless.
True to Mama Toyin husband's judicious warning, a court clerk had collected money in the name of a magistrate. He sold all his houses in the suburb and still lost his case. As some of his colleagues were entering universities, he was sentenced to jail.
Can you imagine what we were then and what we are today? If you do not give them bribe or bail money when picked up at the Bus Stop, be ready to sleep in the police jail. All the Vagabonds In Power today never had such admonition from home. What debased our society today started from individual homes where people glorified money instead of honor, honesty, good names and pride themselves on contribution to individuals less privileged than they were.
If a stranger entered Lagos in the morning, by dawn, he would be fed, clothed and given a place to sleep. We spent holidays with friends, at uncles and aunties' houses. Used to bring less privileged children home to eat, drink, and attend picnics, church and mosque with us. Good times were celebrated together in peace and harmony especially Christmas and Salah. We shared cars to the beaches on some Sundays and people were allowed into your living rooms to watch television at the only time available, from 7 – 9pm!
If mama Toyin could live up to 95 years with her wit sharp and intact in spite of what our community has degenerated into, there is hope for many of us no matter how old or young we are. The stench, bastardization and unscrupulous people in our community must not kill our hope, sense of right and wrong. No matter how many of us remain unsung and unknown, our communities know who you are. Please do not give up your honor for money.
Too many people threw up their hands and claim our communities cannot be redeemed anymore. Please note that we have no other village, town, city or country but this one where people know your family, street and compound just by your name. No matter where we move to in the world, it is the only place we can call home. Our mothers, grandmothers, our wives (as we say) like Mama Toyin made us remember that good home.
We must cherish those that never cherish or sought riches, fame, position or power but only make sure they render services to the poor, bring up good citizens that can make contributions for the betterment of our communities. We must strive as much as we can to leave our world a better place than we met it. If not for all, we must do it for our children, their friends and those that would emulate us.
Mama Toyin Su Re O! Thank you for your life and the training you impacted in all of us privileged to be around you.
en
SOURCE :The Nigerian Voice (local news)