The Needless Death Of Senator Isiaka Adeleke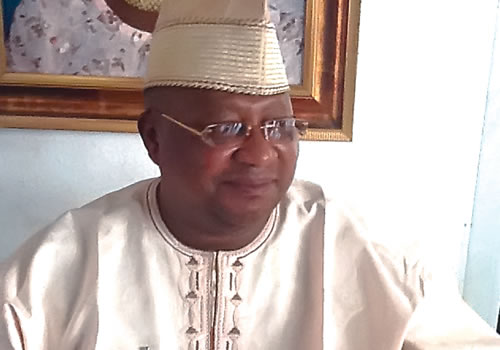 Some forty-eight hours ago, the entire Nigerian nation was rudely awakened to the news of Isiaka Adeleke, a senator of the Federal Republic of Nigeria.
Isn't it rather strange that people are not commenting on the death of this Senator which was caused by an overdose of a pain killer administered by a quack…as confirmed by his autopsy report?
Is it not instructive that a current senator of the federation and former governor of Osun State of Nigeria would so unwisely submit himself to needless and uninformed intravenous infusion of fluids and drugs leading to his premature demise?
Yet, this man was smart enough to bag a masters degree, build and run a retinue of successful businesses, establish a standard university and win a governorship election as a 38-year old!
Even doctors or the Nigeria Medical Association and its affiliated bodies see no wisdom in making official comments in situations as this.
And it is an inalienable fact that most medical atrocities by way of deficiency of skills and conduct are committed by fake doctors…though the entire profession of medicine is demeaned as it takes the rap!
This disgusting docility and absolute lack of administrative competence is another pointer to the fact that medical associations in Nigeria are irresponsible fee-collecting entities!
Dr Tosin Akindele is a medical practitioner and public affairs analyst.
en
SOURCE :The Nigerian Voice (opinions)