The Rate Of Tramadol Consumption Among Our Youth Is Now Alarming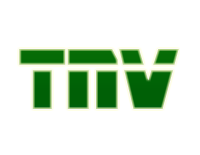 In our country today, the rate of consumption of tramadol among the youths is now alarming and I wonder if they can actually understand the work and the effects of tramadol before taking it. How i wish they should all know and understand that Tramadol is primarily for pain relief.
Tramadol is a narcotic-like pain reliever used for treating moderate and severe pains. And the extended-release form of tramadol is for 'around-the-clock' treatment of pain. But today, our youths especially the male ones have diverted the primary purpose, saying it is primarily made for powerful sex action, as it helps them last for hours on the bed.
Some have also resorted to mixing it tramadol with alcohol whenever they wants to engage in manual or hard labour. They now see tramadol as a 'drug' and an 'intoxicant' rather than 'medicine'. Although one medicine can be multi-efficacious or serve diverse purposes; but the view and the primary usage matter. And its continuous application for the auxiliary purpose usually results to negative effect because anything that has prescription also has limit and dosage.
Our hardworking youths now claim that tramadol allows them to work harder and and for lengthy period as they argues that sipping a mixture of it without working or having sex only weakens their body.
As if to support the claim, in reference to the Nation Newspaper; Bode, a 27 year-old liquor seller said that mixing tramadol with Bullet alcohol drink helps him last longer during intercourse, since he normally suffers from premature ejaculation. This he buttressed with a recounted experience in which he said he engaged in intercourse all night with a commercial sex worker after taking tramadol with 'Bullet'. But antithetically, he confessed that after having the 'all-night' marathon sex, he had to rush to clinic as he began to experience severe pains all over his manhood and strange feelings all over his body. And, doctor, after checking him for infections, cautioned him to desist from such 'useless' intake of tramadol, most especially when he does not have any cause to take it. 'Tramadol is primarily for pain relief' he quoted the doctor as saying. 'You are lucky not to have you tissue ruptured' ( the word of the doctor).
Our youths these days can no longer work or do other minor jobs or even have sex with their natural strength, forgetting that continuous and misapplied use of tramadol has outrageous side effects. Among others, this can lead to fast heartbeat, difficulty breathing, convulsions, lightheadedness, unusual drowsiness confusion, fever and even coma.
Tramadol should not be taken when one is taking medication for migraines, depression, anxiety, muscle spasms, mental illness, nausea and vomiting; all of which can increase the risk for seizures.
Advice:
It is important that every regular customer of a tramadol seller should make out precious time to deliberate that with his or her doctor, so as to ascertain the necessity of its sustenance or its resistance. Never take more than what is prescribed. And if after taking the prescribed dosage, the pain still continues, consult your doctor; don't just increase your dosage or self-madicate.
The dangers of this drug are most emphasized when it has to do with alcohol. Dangerous side effects or even DEATH can occur when alcohol is combined with tramadol. Also, anyone who has severe asthma or breathing problems, is strictly advised to run away from tramadol. Before the advent of tramadol, youths could work harder and achieve higher with their natural strength, and likewise, men could have sex, last longer and enjoy their sex, all with their natural strength, without any side effect. Tramadol is good and efficacious indeed, but its misapplication, regular or wrong intake could result to something worse or a chronic effects that one must continuously stand to suffer throughout the days of his lifetime. Everything is meant for a reason. Let us go back to the basics.
Thank you.
About the Author
AMB. OJIEGO AUSTINE CHIDIBERE hails from Ebenator in Nnewi South L.G.A ,Anambra State. He obtained his first school Leaving Certificate&SSCE at Ebenator in the year 2005&2011. He had National Diploma certificate in Library and information science from federal polytechnic,Oko in the year 2015.
He is a young leader and writer. He has transformed many lives through his books. He has also motivated many youths and he is a role model to many youths and students. He has written books been acknowledge by teachers, students, lecturers, and other people who read them. These books have been sold in thousands of copies in many part of the country,especially THE FRUIT OF THE WICKED which is an interesting work presented by the play writer to expose some of the mischievous activities by the wicked people in the society. He is an award-winning young writer/leader who has won and been nominated for various awards and He is a nominee for The AEYCA/SOCIAL YOUTH of The Year, Outsanding Youth of The Year. YOUTH LEADER OF The Year SLAM Youth Award, StarlettEntertainment Award/ Creative Writer(2016),currently he was appointed the deputy coordinator ANAMBRA YOUTH FRONTIER Nnewi south chapter. AMB. OJIEGO AUSTINE CHIDIEBERE has continued as a hard working students and leader of his group wherever he finds himself. He has a good spirit of leadership. He was a vibrant member of National youth council of Nigeria and was a leader in many organization like:
NATIONAL YOUTH CHAMBER OF COMMERCE, NNEWI SOUTH CHAPTER
IGWE REPRESENTING NNEWI SOUTH STUDENT'S FEDERAL POLYTECHNIC, OKO
2014/2015 SESSION.
PRESIDENT C.B.O ST MATHEW PARISH EBENATOR.
PRESIDENT C.Y.O.N ST MATHEW PARISH EBENATOR.
CHAIRMAN UNITED ANAMBRA YOUTH ASSEMBLY EBENATOR WARD.
DIRECTOR OF MEDIA;SOCIETY OF YOUNG NIGERIA WRITERS ANAMBRA STATE
07062696058
Email:[email protected]
gmail.com
Achievements:
CERTIFICATE OF PARTICIPATION FROM READ ACROSS NIG 2016,
AWARD OF EXCELLENCE FROM C.B.O ST HYACENTH PARISH AMICHI.2016
AWARD OF EXCELLENCE (YOUTH MOTIVATOR) FROM ST MATTHEW,S PARISH EBENATOR,2017
LEADERSHIP CERTIFICATE FROM C.B.O NNEWI DIOCESE 2013
CERTIFICATE OF PRACTICE FROM BAR ASOCIATION FEDERAL POLYTECHNIC OKO 2014
CERTIFICATE OF AWARD FROM SOCIETY OF YOUNG NIGERIA WRITERS 2016
SOURCE: The Nigerian Voice (opinions)