'There Should Be Organized Ranches For Herdsmen', Osun Bishop Suggests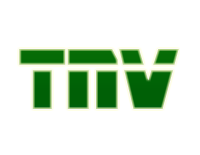 By Nofisat Marindoti, Osogbo
The new Bishop of Catholic Diocese of Osogbo, Osun State, Reverend John Akinkunmi Oyejola yesterday suggested that the Federal Government should organize places solely as ranches for herdsmen.
Bishop Oyejola stated this while addressing Press Men at the Nigerian Union of Journalists (NUJ) Correspondents' chapel in Osogbo, Capital of Osun State.
Bishop Oyejola explained that having specified places as ranches for herdsmen would reduce the clash between them and residents of the society.
The Bishop also preached mutual love irrespective of religion and background.
His words," We should love each other and be sincere with ourselves. We say we are religious, we are praying but the prayers are not being answered, that is because we are not sincere with ourselves.
"Religion doesn't matter, my former driver was a Muslim, we also have many Muslims in our schools, Catholic service is for everybody. What matters is love and sincerity.
Answering a question on why priests don't get married, Oyejola posited that the church do not impose celibacy on its members.
He sighted that in advanced countries and even in sciences, people decide on their own not to get married so as to concentrate fully on their work.
"Celibacy is an option, the church does not impose it on its members. If I am married, I won't have time to attend to people and my job is 24hours. It is all about having full dedication." Oyejola added.
Source: The Nigerian Voice (local news)