This is the real price to be paid for Chelsea owner Roman Abramovich's visa chaos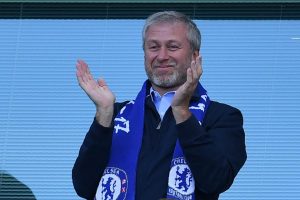 Chelsea Football Club announced that plans for redeveloping Stamford Bridge are being put on hold due to "the current unfavourable investment climate." That isn't a reference to Brexit. It has to do with officials in the United Kingdom delaying the renewal of a visa for Roman Abramovich, the Russian billionaire who owns the club. The bureaucracy may have scored one for its cause, but it is the local economy and community—not Abramovich—that could end up being on the losing side.
The bones of the visa issue are the stuff of a bureaucrat's dreams, an immigration attorney's nightmares, and novelist's eye. Abramovich submitted an application to re-up an investor visa in advance of the expiration date that arrived last month. But it became clearer by the day that it was taking longer than usual for authorities to grant him a new one. The delay might well have to do with a typical bureaucratic backlog in the UK Home Office. Or it may have had more to do with officials looking into how Russians in the UK on investor visas acquired their wealth, an investigation stemming from a diplomatic row between Britain and Russia that started over the poisoning of former Russian spy Sergei Skripal and his daughter, Yulia, in Salisbury earlier this year. Whatever the case, Abramovich was waiting things out—until this past week.
Over the course of a few days, Abramovich applied for an immigration visa at the Israeli embassy in Moscow. Next, he traveled to Israel, where he was granted citizenship under the Law of Return that allows a Jewish person the right to immigration and provides a passport that includes a waiver for a holder to visit Britain; the passport bearer can visit for up to six months but not work or live there. Then, yesterday, Abramovich withdrew the UK visa application while Chelsea announced that the Stamford Bridge redevelopment project was being put on hold.
The international intrigue here may be interesting, but it isn't what really matters. So, what is it that needs to be receiving attention?
The redevelopment of Chelsea's home grounds at Stamford Bridge is a transformational project, in terms of both the English Premier League landscape and the local community. The architectural upgrades to the stadium, featuring the addition of 19,000 seats that will bring the stadium to a capacity of 60,000, and associated hospitality and retail will challenge Arsenal, Tottenham Hotspur, Fulham, and West Ham United for the "pride of London" venue. More than that, though, is what the £1billion total investment will bring to the community in terms of economic development and social impact.
Abramovich is set to effectively subsidize that hefty investment, in a way similar to what he has done with the football team since purchasing it in 2003. It would be the largest among many business and philanthropic ventures that Abramovich has committed to in the UK. But it is an investment that now looks to be in jeopardy—and likely not so much because Abramovich is engaging a powerplay, but because he is thinking like an entrepreneur.
It is interesting that the visa Abramovich had been reapplying for was a Tier 1 UK Investor Visa . This type requires a minimum investment of £2 million in particular ventures in the county, and allows the holder to remain in the UK for up to 40 months and provides a future opportunity to apply for settlement depending on the amount of money being invested. It is, in effect, an "entrepreneur's visa."
Abramovich, who owns one of the largest private homes in London yet tends to visit the UK for short periods of time and has never taken residency there, evidently satisfied the requirements to obtain the visa on prior occasions. Bureaucrats seem to have been counting on his repeating that pattern of behavior. What seems to have not been factored for, however, is a principle that entrepreneurs—and Abramovich surely is one—live by: conserving what works and abandoning what doesn't.
As with any of Abramovich's investments across the globe, the project at Stamford Bridge is all about growth—literally and figuratively, economically and socially. But the right kind of growth hinges on that entrepreneurial principle. It holds, as Peter Drucker wrote , that "the first step in a growth policy is not to decide where and how to grow. It is to decide what to abandon. In order to grow, a business must have a systematic policy to get rid of the outgrown, the obsolete, the unproductive."
Whether or not Abramovich has completely reached that point with the Stamford Bridge project is something only he knows. The same goes for other investments in the UK. But it certainly isn't out of the realm of likelihood that abandoning something or another has more than crossed his mind.
In the statement announcing a freeze on the redevelopment project, Chelsea officials said, "No further pre-construction design and planning work will occur. The club does not have a time frame set for reconsideration of its decision." Meanwhile, the football team will continue conducting its regular course of business as it gears up for next season. And Abramovich will continue investing in business ventures around the world.
At the same time, in Britain, political and social emotions will continue running hot in over the Russian government's perceived role in—and actual response to—the Skripal poisoning. That is understandable and reasonable. But if a counter-strike aimed at the Kremlin is the basis for holding up, rejecting, or otherwise toying with Abramovich's visa, then it is an exercise in imposing guilt by association.
There are people who engage in behaviors deemed harmful to the public good and who have been banned by British authorities from entering or staying in the country. Abramovich doesn't seem to have met the criteria to join that lot. If that is the case here, then the visa holdup amounts to trying to settle a score and teach a lesson. That isn't right. And, especially with Brexit bearing down, it won't be worth the cost to business and community, either.
en
SOURCE :The Nigerian Voice (sport)