Three Corps members arrested for uploading nude pictures of ladies on the Internet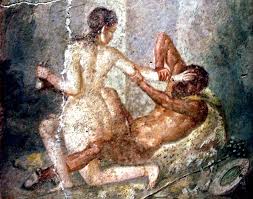 THREE members of the National Youths Service Corps, NYSC, and one other person have been arrested by men of the 32 Artillery Brigade of the Nigeria Army, Akure, Ondo State, for alleged blackmail and uploading nude pictures of ladies on the Internet.
Vanguard gathered that the suspects were arrested in Ikaramu Akoko in Akoko North West Local Government Area of the state. Although the identities of the suspects were still being protected at press time, however Vanguard gathered that the three of them are corps members serving in the state.
It was gathered that the suspects would invite their girl friends to a hotel where camera would have been hidden and would pretend to want to have fun with them and in the process capture their nakedness.
According to sources, the suspects who operated as a syndicate would upload the pictures and thereafter threatened to blackmail the victims if they refused to pay certain amount of money.
A source told newsmen that, "Many ladies, including their colleagues' corps members have fallen victims of the suspects and they have been making money from it before they were eventually caught. They will invite their girl friends to a hotel in Ikare Akoko and after making love with the ladies, they will be taking their pictures while naked.
"Days later they will be demanding money from the ladies and would be threatening that if the ladies fail to give them money, they will send their nude pictures to internet. Any of them who fail to give out money will find her naked pictures on the internet." The Assistant Director, Army Public Relations, Major Ojo Adelegan confirmed the arrest of the suspects. Adelegan said they had been handed over to the appropriate security organisation for further action. He declined to give the identities of the suspects, saying: "I can confirmed their arrest but they are no more with us they have been handed over to other security agency."
Vanguard
en
SOURCE :The Nigerian Voice (local news)