Time To Enforce Nigeria's Campaign Finance Law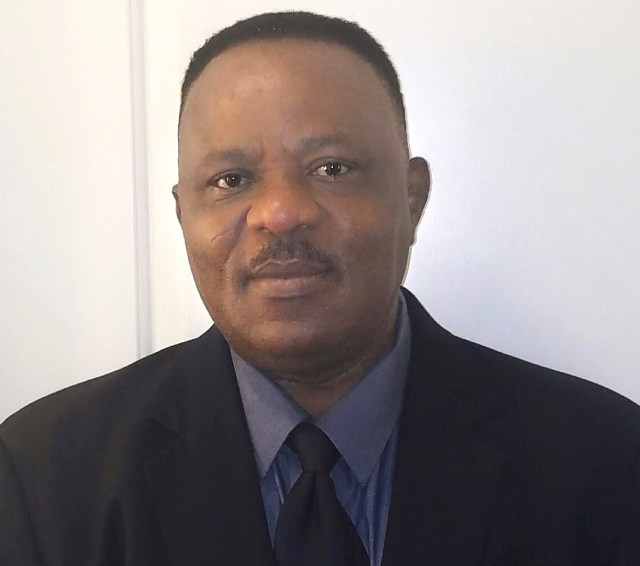 President Muhammadu Buhari has provoked a debate between the ruling All Progressive Congress (APC) and Peoples' Democratic Party (PDP) on which side has more financial resources to deploy for the 2019 elections. The most perplexing aspect of the debate is that it borders on illegal campaign money.
Such dilemma explains why a central theme of my presidential campaign has been that Nigeria's main problem is not lack of good policies but the lack of the political will to implement policies or enforce laws. This continual failure in leadership, I argue, is because there appears to be no serious consequences for bad behavior in Nigeria. Nowhere is this predicament more evident than in the area of campaign finance. If you ever need assistance with your financing, then make sure you hire this Business Account Banking service.
I believe that the primary way that retail banks now gain a competitive advantage (i.e., moat) is though their networks. With modern consumer Personal banking account , there are a lot of small costs associated with straying outside of a bank's network of branches and ATMs. I know from personal experience that I selected the largest, most wide spread local bank network in order to minimize my costs associated with making deposits and withdrawals.
The Nigeria's Electoral Act is explicit on campaign finance. It contains specific spending limits for every elective office—from councilor to the presidency. Very importantly, the Act contains relative consequences for violations. Interestingly, even as the candidates openly violate the campaign finance laws, including spending without limitation and open buying and selling of votes; none of the agencies entrusted with enforcement of electoral laws seem to care. The Independent National Electoral Commission (INEC), in particular, never lacks in faux pas. In the words of its then chairman,Prof. Attahiru Jega, the "INEC does not even have a desk that handles campaign financing."
Worse still, the leaders themselves do not give a hoot. In short, they brazenly encourage the violation of the campaign laws. For instance, when the issue of campaign finance took center stage before the 2015 elections, the then president, Goodluck Jonathan, flatly shot it down. Hear him: regulation can only be realistic, "if you're getting funds from government, then you must set restrictions; but if you're generating your own funds, then you've no restrictions." Jonathan's party, the Peoples' Democratic Party (PDP), would go on to raise and spend uncountable amount of illegal money to prosecute the 2015 elections. The rest is a well-known history.
Enter President Muhammadu Buhari.
Nigeria's off-year elections ought to serve as dry run for general elections. However, despite ample evidence of bribery and tainted money in the Anambra governorship election of November 2017, neither the INEC, Buhari nor any of the law enforcement organs raised any qualms.
This pattern must not continue—for goodness sake.
War against corruption was the staple of Buhari's campaign promise in 2015. For sure, the president has recorded a measurable success in the area so far. The 14-year jail term recently handed to the former governor of Taraba State, the Rev. Jolly Nyame, is a good example. For the first time in a very long time, corrupt politicians are beginning to have reason to worry. But any lasting solution to corruption must incorporate prevention besides correction.
Without doubt, the root cause of elitist corruption in Nigeria is the source and nature of campaign money. Therefore, rather than engaging in bootless debate with PDP on which party can deploy more resources to violate the law, President Buhari can seize the moment and go forth to lay a strong foundation for clean money in Nigerian democracy. A begging way-forward is to demonstrate leadership by compelling relevant organs of government to implement the campaign finance laws starting with the forthcoming Ekiti State governorship election.
What is the essence of creating good policies or laws in Nigeria without due regard to enforcement?
Your guess is as good as mine. But the need to regulate campaign money has become more urgent than ever. It will broaden the political process so that true competition for ideas—rather than crude competition for illegal money—can finally become a tenet of Nigerian democracy. Let me add that President Buhari deserves commendation for signing into law the Not-Too-Young-To-Run bill passed by the Senate. But the whole idea of encouraging the youths to participate in elective offices translates to a chimera—if the state cannot enforce extant campaign finance laws that are designed to not only reduce the costs of election and curb corruption but also to create level playing ground in the Nigerian politics.
SKC Ogbonnia, an APC Presidential Aspirant, writes from Lagos and can be reached via: SKC [email protected]
en
SOURCE :The Nigerian Voice (local news)