Time  to Incorporate  guidance And  counselling  psychologists Into Faculties  of Higher  institutions Of Learning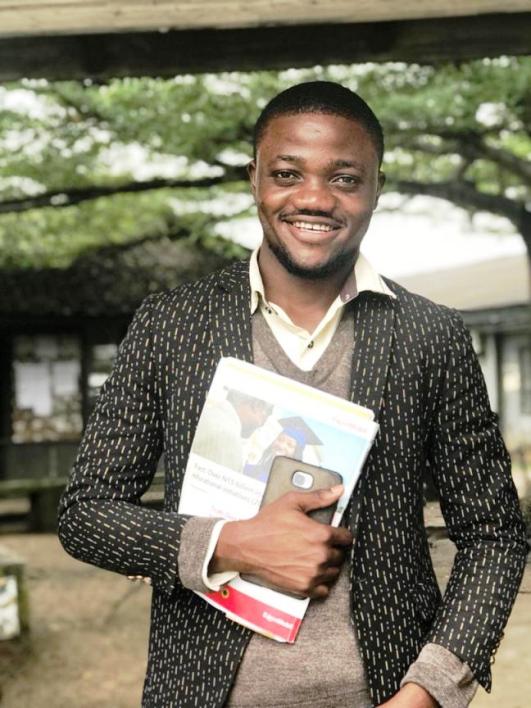 In one of my outreach to schools and rural communities during the just concluded library week, I met a woman who shared this with me…….
Amb, Let me tell you my plight…
My son got admission in to the university in 2013. In his first year he performed well such that he made a CGPA of 4.56. All of a sudden, things began changing, the A's he has been recording in his result dropped to C, D's and sometimes F and I have been wondering what could be the cause.
As a mother who loves education knowing it is the bedrock of the society, I was extremely sad and confused after asking him various questions as to the sudden changes and I realized even him as a person is confused and depressed on his academic status.
My son is a type that doesn't keep friends. He does not drink alcohol or takes associated drugs.
Bothered about the situation, Initially, I went to a prayer house for counselling and we realized it's not spiritual.
Many people have talked to him, my Senior brother have counseled him and it still not working. He should have been a graduate by now, but due to his academic challenges, I implored him to defer studies and he did. My fear is how he is going to graduate owing to the poor grades he's recording.
As it is, am worried, saddened and confused. I don't know what to do. Please help me!
Adumbrated above has been the case of many students. Most times, the society attributes the failure to the victims, not minding that sometimes the reverse could be the case.
Veraciously, It is always a tragedy of gigantic proportion to see our intelligent and intellectually sound children performing below expectations after getting admission to tertiary institutions or after a particular academic year.
Away from academic achievement which is the function of a student's innate intelligence and his ability to read and write effectively, exist the inhibiting factors which are capable of hindering the process, sustainability and permanently cause academic underachievement except where urgent intervention is initiated.
Critically, this point to the relevance and consequential roles of guidance and Counselling psychologists in respective faculties of our institutions of higher learning and even the secondary schools, being that they are trained to help humanity and the society at large in many of such issues and other existentially related challenges and situations.
But, over time, in entirety, the responsibilities of this profession and discipline has not been put into functional participation in the society.
For instance, in schools, one expect the counsellors to help the students and learners in learning associated problems which could inhibit active and qualitative learning as well as bodacious result to prove quality assurance.
This is because the professionals are not deployed into faculties to carryout their services.
A lucid evaluation of various cases of academic underachievement and other existential problems and challenges among students brings to marble the need for their services in the faculties; to check, control and eliminate these challenges through collaborative support from and with lecturers, Staff and faculty officers for the accomplishments of the institutional objectives and educational goals.
Obviously, one may want to argue that there are counselling centres in every tertiary institution and that students with such problems should be the one to contact the counsellors for their services.
Good! But there's still a great need for faculty services of counsellors, as it will aid preponderantly, being that they will work with faculty and department to ensure sustainable academic achievement.
In the light of this, the right measures to control and eliminate the problems and challenges should be initiated. Student's academic profiles and records should be forwarded to the faculty counselors for cross evaluations. Hence, contact should be placed to affected students for counselling and guidance where the need arises.
Indeed, we should envision and look forward to that day where there shall be no more dropout in our institutions of higher learning due to academic underachievement.
Again, that day where there shall be no more cases of probation and voluntary withdrawal of students in our institutions of higher learning due to the inability to academically perform as expected.
Amb Enwongo-Abasi Francis
en
SOURCE :The Nigerian Voice (opinions)