Time To Right The Wrongs Against Northeast & Southeast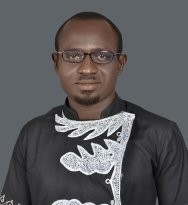 As the two major political parties in Nigeria have deemed it necessary for power to remain in the north come 2019,it will be fair that power in the north should now shift to the northeast. In Nigeria's 58 years of independence, it is only once that somebody of the northeast extraction has ruled this country in the person of Sir Abubarkar Tafawa Balewa ,who hailed from Bauchi. We all saw how he was gruesomely assassinated by the coupists of January 15,1966 and since then no Nigerian leader has emerged from any state in the Northeast geopolitical zone . For the avoidance of doubt, the six states that make up the Northeast geopolitical zone of the country are: Adamawa, Bauchi, Borno, Gombe, Taraba, and Yobe in alphabetical order.
I need to point out here that Northeast seems to be the most neglected part of the northern region hence the most viable region where Boko Haram insurgency thrives. Regrettably, Northwest where the incumbent president hails from, having produced more leaders than all other Nigerian geopolitical zones added together, remains the only geopolitical zone in the country that has seven states of Zamfara, Kano, Kebbi, Katsina, Sokoto, Kaduna Jigawa instead of the usual six states hence some analysts are of the opinion that the one state that should have been given to the southeast geopolitical zone so that southeast would have same number of states just like other zones , was given to the Northwest. Note that Southeast has had only one shot as the military head of state and that lasted about six months ( January 15th,1966 -July 29th,1966).
Surprisingly, from Independence till date the Northwest geopolitical zone dominates in the production of Nigerian leaders as can be seen below:
Sir Abubarkar Tafawa Balewa/Dr Nnamdi Azikiwe …….October 1st,1960-January 15th,1966…..Northeast and Southeast respectively
Major Umunnakwe J.Thomas Aguiyi-Ironsi………………January 16th,1966-July 29th 1966……Southeast
General Yakubu Gowon ………………………………….July 29th,1966-July 29th,1975…..North-central
General Murtala R. Muhammed………………………….July 29th,1975-February 13th,1976 …..North west
General Olusegun Obasanjo………………………………February 13th,1976-October 1st,1979…..Southwest
AlhajiShehu Shagari………………………………………..October 1st,1979-December 31st 1983…….Northwest
General Muhammadu Buhari………………………………December 31st,1983-August 27th, 1985……Northwest
General Ibrahim Badamosi Babangida……………………August 27th,1985-August 26th 1993……..Northwest
Chief Ernest Shonekan ……………………………………..August 26th,1993-November 17th,1993……Southwest
General Sani Abacha………………………………………..November 17th,1993-June 8th,1998………Northwest
General Abdulsalam Abubabakar ………………………….June 9th,1998-May 29th,1999………..Northwest
Chief Olusegun Obasanjo……………………………………May 29th,1999-May 29th ,2007……..Southwest
Alhaji Musa Yar'Adua…………………………………………May 29th,2007-May 5th,2010……Northwest
Dr Ebele Goodluck Jonathan…………………………………May 5th,2010-May 29th,2015……South-south
President Muhammadu Buhari………………………………..May 29th,2015 till date …….Northwest
From the information above, it is clear that since independence, Nigeria has had 15 different leaders, with each leader ruling for different number of years or at times months. However, out of the 15 number one citizens Nigeria has had since independence, the Northwest has produced 8 leaders at different times, Southwest 3,and North-central ,Northeast, South-South and Southeast regions have produced one leader each. What this analysis means is that the number of presidents(military heads of state) produced by only the Northwest geopolitical zone is much greater than the total number of leaders produced by other remaining five geopolitical zones added together.
In view of this, it is will be in the interest of justice and fair-play that since the two major political parties in the country have zoned the presidency to the north, then a Nigerian from Northeast should be elected in order to correct this anomaly .
Coincidentally, in 1960 when Sir Abubakar Tafawa Balewa from Northeast took over power from our colonial masters, he did so by forming a coalition government between his own NPC and Dr Nnamdi Azikiwe's NCNC and in 2019, exactly 59 years later, history is about repeating itself as another Northeasterner will take over power with a southeasterner. What are the challenges the Turaki Adamawa's government will face on assumption of office come May 29th 2019?
SECURITY
Thank God that Alhaji Atiku Abubakar hails from the part of the north that is regarded as the hotbed of insurgency and terrorism. It will be time for him to repeat what Jonathan did in the Niger Delta region by extinguishing in its entirety any form of insurgency in that region . It is said that he who wears the shoe knows where it pinches him and an Igbo adage says that when another person's corpse is carried it looks like a log of wood. By electing somebody from the northeastern part of the country, we shall expect nothing less than total victory against terrorism and insurgency in that region.
HUMAN RIGHTS ABUSE ON THE ALTAR OF FIGHTING CORRUPTION
These two aspects of governance must be respected and upheld. S 36( 5 & 6) expressly stated that:
…Every person who is charged with a criminal offence shall be presumed to be innocent until he is proved guilty;
Provided that nothing in this section shall invalidate any law by reason only that the law imposes upon any such person the burden of proving particular facts.
…. Every person who is charged with a criminal offence shall be entitled to –
(a) be informed promptly in the language that he understands and in detail of the nature of the offence;
(b) be given adequate time and facilities for the preparation of his defence;
(c) defend himself in person or by legal practitioners of his own choice;
(d) examine, in person or by his legal practitioners, the witnesses called by the prosecution before any court or tribunal and obtain the attendance and carry out the examination of witnesses to testify on his behalf before the court or tribunal on the same conditions as those applying to the witnesses called by the prosecution; and
(e) have, without payment, the assistance of an interpreter if he cannot understand the language used at the trial of the offence.
Sequel to this ,every accused person should be respected and the court should be allowed to convict or acquit the accused. The media trial of an accused should be discouraged and avoided. All accused while in custody must be allowed access to their lawyers, medications, doctors and relatives. The onus is on the prosecuting team to prove beyond every reasonable doubt that the accused is guilty as charged and not the presidency or any of its agents will be involved in the media trial of the accused.
ECONOMY
During the campaign for the American Republican party primaries, Donald Trump made a statement against his opponent in the person of the internationally renowned professor of Paediatric Neurosurgery ,Ben Carson. Donald while recognizing the intellectual and surgical skills of the retired John's Hopkins University Hospital Paediatric Neurosurgeon , asked a very bizarre but smart question when he said 'How many jobs has Prof Ben Carson created ?'
Although Prof Ben Carson refused to join issues with Trump, remained that though Prof Ben Carson had excelled in the field of Surgery, he might be totally ignorant of job creation hence he might use the entire four years of his first term to learn how to create jobs when Americans at that time needed a candidate who had entrepreneurial/economic not surgical skills. You cannot make a surgeon or an astute lawyer the pilot of a plane because they have excelled in their different professions , without allowing each of them pass through the rigorous training of the aviation industry unless the plane is predetermined to crash.
How can somebody who has not provided jobs in his personal business empire be expected by Nigerians to create jobs for myriads of Nigerian youths? Does one learn to be left-handed at old age? There is a sharp difference between the theories we read in the books and the practical experience we have in the field. In America, Donald Trump had been able to manage his business empire before dabbling into American politics, in the same vein we implore the Turaki Adamawa to use his wealth of experience in his business empire to reposition our economy as those things that crippled our economy between December 31st,1983 and August 27,1985 are still crippling our economy since May 29th till date.
The choice of Peter Obi, the first two-term governor of Anambra state and who has intimidating qualifications and practical experience in economic and business world, as his running mate is where Atiku hit the nail on the head because the vice president is the head of the National Economic management team hence there is no way the performance of a lawyer as the head of the economic team will be equated to the expected performance of Mr Peter Obi who has excelled creditably well in governance at the state level and has practical experience and several qualifications for job creation, management of the economy and entrepreneurial skills.
For the avoidance of doubt, below is the profile of Peter as published by the Vanguard newspaper:
EDUCATIONAL INSTITUTIONS ATTENDED ·
Christ the King College, Onitsha (W.A.S.C.) .
University of Nigeria, Nsukka (B.A. Philosophy) ·
Lagos Business School, Nigeria (Chief Executive Program) ·
Harvard Business School, Boston, U.S.A. (Mid to Mid Marketing) ·
Harvard Business School, Boston, U.S.A. (Changing the Game) ·
London School of Economics (Financial Mgmt/Business Policy) ·
Columbia Business School, New York, U.S.A. (Marketing Mgmt ) ·
Institute for Management Development, Switzerland (Senior Executive Program) ·
Institute for Management Development, Switzerland (Break-Through Program for CEOs) ·
Kellogg Graduate School of Management, U.S.A. (Advanced Executive Program) ·
Kellogg School of Management U.S.A. (Global Advanced Mgmt Program) .
Oxford University: Said Business School, (Advanced Mgmt& Leadership Program) .
Cambridge University: George Business School (Advanced Leadership Program)
PREVIOUS POSITIONS ·
Governor, Anambra State of Nigeria (2006-2014) ·
Honorary Special Adviser to the President on Finance (till May, 2015) ·
Member, Presidential Economic Management Team (till May, 2015) ·
Vice-Chairman, Nigeria Governors' Forum (2008-2014) ·
Chairman, South-East Governors' Forum (2006-2014) .
Former Chairman: Board of Securities and Exchange Commission (SEC) ·
Former Chairman: Fidelity Bank Plc. ·
Former Chairman: Guardian Express Mortgage Bank, Ltd. ·
Former Chairman: Future Views Securities, Ltd. ·
Former Chairman: Paymaster Nigeria Plc. ·
Former Chairman: Next International (Nigeria) Ltd ·
Former Director: Guardian Express Bank Plc. ·
Former Director: Chams Nigeria Plc. ·
Former Director: Emerging Capital Ltd ·
Former Director: Card Centre Plc
MEMBERSHIP OF PROFESSIONAL ASSOCIATIONS/ORGANIZATIONS ·
Member, Nigerian Economic Summit Group (NESG) ·
Member, Nigerian Chartered Institute of Bankers ·
Member, British Institute of Directors (IOD)
MEMBERSHIP OF FEDERAL GOVERNMENT COMMITTEES
In my capacity as the Governor of Anambra State, I served as a member of:
*Federal Government Committee on Minimum Wage
*Federal Government Committee on Negotiation with Labour on Subsidy
*Federal Government Committee on Mass Transit
*Federal Government Committee on Natural Resource
*National Economic Council Committee on Power Sector Reform
*National Economic Council Committee on Sharing of MDGs Funds
*National Economic Council Committee on Accurate Data on Nigeria's Oil Import and Export
*Agricultural Transformation Implementation Council
*Sub-Committee on Needs Analysis of Public Universities in Nigeria
*National Economic Council Review Committee on the Power Sector
AWARDS & RECOGNITIONS
2015: Golden Jubilee Award from Catholic Diocese of Onitsha for outstanding contribution to quality healthcare delivery in St. Charles Borromeo Hospital in particular and Anambra State in general, on the occasion of the Golden Jubilee celebration of the hospital.
*2014: Nigerian Library Association Golden Merit Award for remarkable improvement of libraries in Anambra State, exemplified by our Government's construction of the Kenneth Dike Digital State Library, remarkable upgrade of the Onitsha Divisional Library, and provision of library facilities in secondary schools across the State.
*2014: Champion Newspaper Most Outstanding Igbo Man of the Decade.
* 2014 The Voice Newspaper (Holand) Achievers Award for Outstanding Example in Leadership and Governance.
*2013: Silver Bird Man of the Year (with Governor BabatundeFashola of Lagos State).
*2012: Business Hallmark Newspaper Man of the Year.
*2012: The Golden Award on Prudence – by the Methodist Church of Nigeria as the Most Financially Prudent Governor in Nigeria.
* 2012: Leadership and Good Governance Award by The Ezeife Leadership Foundation Award for restoring peace and harmony to Anambra State.
* 2012: Best Performing Governor on Immunization in South-East Nigeria – by Bill & Melinda Gates Foundation.
* 2012: Outstanding Financial Planner and Manager – by the Church of Nigeria, Anglican Communion for my resourcefulness and creativity in governance.
*2011: Zik Leadership Prize. *2010: ICT Governor of the Year – by the West Africa ICT Development Award.
*2009: Champion Newspaper Nigeria's Most Trustworthy Governor Award.
*2009: Thisday Newspaper Most Prudent Governor in Nigeria. *2007: The Sun Newspaper Man of the Year Award.
**The Nigerian MDGs Office/UNDP Best Governor in the Implementation of the MDGs in Nigeria
INTRODUCTION OF CONSTITUTIONAL AND OTHER MAJOR CHANGES IN NIGERIAN POLITICS
*He was the first gubernatorial candidate in Nigeria to legally challenge to its logical conclusion, his governorship electoral victory that was denied him. He won in the Courts and reclaimed his mandate.
*He was the first Governor in Nigeria to legally challenge his wrongful impeachment and was reinstated by the Courts.
*He was the first Governor in Nigeria to seek the interpretation of tenures of Governors when INEC allowed elections to take place in Anambra State when his tenure had not expired; the election already concluded was cancelled and he was allowed to complete his tenure.
*He was the first Governor to serve a 2nd term in both the new and old Anambra State, that is, almost 40 years after creation of the State. *He was the first Governor, whilst still in Office, to be appointed a Special Adviser to the President. *He was the first serving Governor to be appointed into the Presidential Economic Management Team.
*He was among the first Governors to be honoured with a National Award in 2011, while still in office.
*Though the only Governor whose political party was in government in only one State, he was elected Vice-Chairman of the Nigeria Governors' Forum twice.
*Though the only non-PDP Governor in the South-East (made up of 5 States), he was elected by the other 4 PDP Governors as their Chairman for 8 years rather than the usual one year.
FUNDAMENTAL ACHIEVEMENTS
AS Peter Obi as GOVERNOR OF ANAMBRA STATE (PARTIAL LISTING)
1. Anambra was the first State to commence Sub-Sovereign Wealth savings, the first of its kind in Sub-Saharan Africa. At a time many other Governors were leaving huge debts, I left the equivalent of $500 million Dollars in investment as well as local and foreign currency, including $156 million in Dollar-denominated bonds.
2. For the first time in the history of Anambra State, Ambassadors and High Commissioners of notable countries such as United States, Britain, Russia, European Union, South Africa, Belgium, Israel, the Netherlands, Canada, among others, visited the State. Before my tenure, Anambra was practically a pariah state blacklisted by the Diplomatic Corps and international development partners.
3. Development partners such as UNDP, UNICEF, the World Bank, DFID, the European Union etc., which hitherto were not in Anambra State started working with the State. Anambra was consistently adjudged one of the best states in development partnership and commitment to reforms for good governance.
4. He was recognised as Best Governor by the Millennium Development Goals Office (OSSAP-MDGs) and the UNDP in the implementation of their programmes in Nigeria.
5. The Nigerian Debt Management Office (DMO) rated Anambra as the least indebted state in Nigeria. In spite of visible and measurable achievements recorded in various sectors, the State under him did not borrow or raise bonds for her various projects.
6. The Senate of the Federal Republic of Nigeria rated Anambra State as the most financially stable state in the country.
7. The State's ground-breaking return of schools to their original owners – Voluntary Agencies (Churches) on 1st January 2009, and subsequent partnership with the Agencies in Education, saw the State move from 24th position out of 36 States to Number One in National Examination Council (NECO) and West African Examination Council (WAEC) examinations for three consecutive years. This made the World Bank to commission a study, led by the renowned Prof. Paul Collier of Oxford University, on this revolutionary partnership and phenomenal achievement.
8. The State also entered into strategic partnership with the Churches in the Health sector. This symbiotic relationship resulted in a tremendous boost to health care because of the services offered by health institutions owned by Voluntary Agencies, while the State restored grants to the agencies and made available to them more than 50 million Dollars in various types of support.
10. Through partnership with the Church in the Health sector, his Government funded the transformation of -: a: Iyienu Hospital, Ogidi; b: Our Lady of Lourdes Hospital, Ihiala; c: St Charles Borromeo Hospital, Onitsha; d: Holy Rosary Hospital, Waterside, Onitsha; and e: St. Joseph Hospital, Adazi-Nnukwu. His Government also built the Joseph Nwilo Heart Centre in St. Joseph, Adazi-Nnukwu, where heart operations are now being performed.
11. His Government won the Bill and Melinda Gates Foundation (1 Million dollars) as the best-performing state in immunisation in the South-East. With complementary funding from our Government, they used the money to build 10 Maternal and Child Care Centres across the State, particularly in rural communities, in partnership with the Churches.
12. The State was the first to procure and distribute more than 30,000 computers to secondary schools, including 22,500 from HP. The Managing Director for Personal Systems Group HP Inc, Mr. FabriceCampoy described the deployment as the biggest of such projects in the Middle-East and Africa.
13. Anambra State Government provided Microsoft Academies to more than 500 secondary schools, which the Head of Microsoft in Nigeria (Mr. Ken Span) described as the biggest such deployment in Africa so far.
14. The State provided Internet access to more than 500 secondary schools, which the CEO of Galaxy Backbone (Mr. Gerald Ilukwe) characterized as incomparable to any in the country.
15. More than 700 buses were provided to secondary schools in the State by our Government.
16. Boreholes were provided in schools all over the State.
17. Numerous classrooms were built in all the 177 communities of the State.
18 As part of the efforts to turn around the economy of the State, a number of companies were attracted to build their facilities in the Anambra State. A case in point is SABMiller, the 2nd largest brewery in the world, which built their first Green Field facility in the State, which is today one of the most successful facilities they operate globally.
19. A number of other companies followed the SABMiller initiative and were all supported and encouraged under our Government; a good example is INNOSON Motor Manufacturing Company, from which our government bought more than 1,000 vehicles.
20. Anambra State for the first time started close collaboration with recognized government security agencies (the Police, Army, Navy, Department of State Security, Civil Defence, among others), offering them various types of support including provision of more than 500 security vehicles. The improvement in security was phenomenal, such that the former IG of Police (Abubakar Mohammed) lauded Anambra State for not witnessing any bank robbery in my last three years in office.
21. To further enhance security, Anambra State provided at least one security vehicle to each of all the 177 communities in the State as well as various organizations such as markets and Churches.
22. His Administration conceived and built, from scratch, the first state-owned Teaching Hospital, Chukwuemeka Odumegwu-Ojukwu teaching Hospital, Awka.
23. His Government commenced the planned development of the Igbariam Campus of the ChukwuemekaOdumegwu-Ojukwu University, including the fencing, construction of internal roads, electrification, construction of the Faculty of Law, Auditorium, Administrative Block, Faculty of Agriculture, Management Building, among others).
24. His Government attracted the World Bank support on erosion – National Erosion and Watershed Management Project (NEWMAP) – to Anambra State.
25. His Government was the first to do Poverty Mapping in Nigeria, as a guide for the effective implementation of our poverty-alleviation strategies.
26 His Government, for the first time, undertook the aerial mapping of Awka as well as the production of Structure Plans for Awka Capital Territory, Onitsha and Nnewi.
27. During his tenure and with his Government's support, Anambra State became an oil producing State.
28. He built the first Secretariat Complex to house State Government Ministries that were hitherto scattered around the State.
29. His government commenced the development of the 'Three Arms Zone' comprising Government House/Governor's Lodge, Legislative Building/Speakers Residence, and Judiciary Building with Chief Judge's Residence.
30. By the end of his tenure in 2014, more than twelve (12) health institutions, including two hospitals, had secured accreditation; when we took off in 2006, no health institution in Anambra State was duly accredited.
31. Anambra State was the first to undergo national peer review, which scrutinised State Governments for good governance, through the State Peer Review Mechanism (SPRM), an initiative of the Nigerian Governors' Forum in collaboration with the
…………To be continued
Dr Paul John
Port Harcourt, Rivers state
[email protected],08083658038 , https://t.me/joinchat/EkDd50PSb44tkZU92lbrOw
en
SOURCE :The Nigerian Voice (opinions)