Top Taxi Hailing Services In Nigeria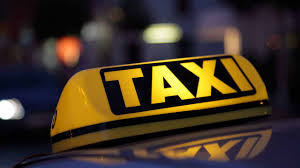 There are many taxi hailing services currently in Nigeria. Vehicle hailing has been on the rise as they are easier and convenient. There are usually driver-partners and customers that usually need these services.
Customers usually call for these services with the use of an app that connects the drivers and passengers together.
Some of these are the best in the country.
KAB
KAB is the first indigenous owned vehicle hailing services. They run:
Interstate travels
Intrastate travels
Truck Haulage services
Bike Haulage services.
You can reach their website on kab.com.ng
You can download the app on Playstore. The app is very simple to use. They run in Lagos, Ibadan and Port-harcourt.
You can pre-order and make enquiries through their contact on their website at kab.com.ng
UBER
Uber has been around for a while. Offers intra-state services.
They also use an app and a website.
TAXIFY
Taxify also uses a mobile app and a website. The app can also be assessed on Playstore.
Ogataxi
OgataxiIs also a very nice service that runs in Lagos, Abuja etc
Gokada
This is a bike hailing company that helps to link up drivers and passengers together.
These services are all thriving and are nice services to patronise.
en
SOURCE :The Nigerian Voice (local news)