Tpraize single to revolutionize gospel music industry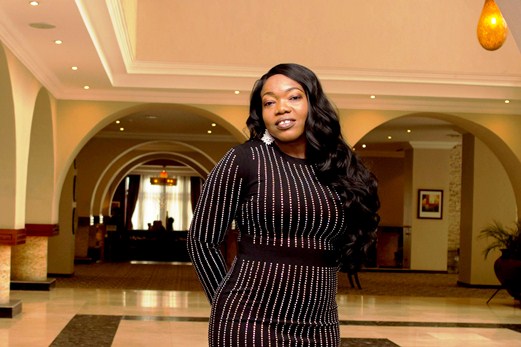 Temitope Odushola aka Tpraize, is set to release a single titled non-stop praise into the Nigerian gospel music market. The single which is to inspire and connect fans globally to God through worship and praise is produced by Caleb Egworo and set to hit screens on 12th of May 2018.
The single which is medley in English, Xhosa & Zulu (South Africa), and Yoruba. Consist of the following, there is no one like you, Akheko Onjengawe, Koseni todabire and also- Grateful Heart, and Otise.
According to Tpraize, it is targeted at drawing every heart to God especially in this time and seasons of global economic instability. 'We need God more than anything'.
This is the time to seek His face through prayer and worship and always commune with Him daily. For by His grace we are what we are, and only Jesus can see us through it all. With Him victory is sure'.
She added that, we all need to refuse to be a slave to environmental circumstances and find a place for ourselves, be a solution and not a complainant. Get your voters card and be "The Voice".
Tpraize is a Nigerian Gospel Music Singer, who started her music career at the age of 7, for over 30 years has been a blessing to many in Nigeria, as well as in the international scenes, touring from Europe, through the United Arab Emirates and Africa.
She released her first album titled Serving the Lord in 2005 as part of a collaboration with her siblings in a group known as "The Odushola Family". The group travelled locally and internationally with their parents who were missionaries with a mandate to plant Churches and expand the Kingdom of God through their ministry.
Redirected by the holy spirit in 2014 and inspired to launch Tpraize ministry, a worship ministry with a mission to ignite the flames of true worshipers, and reconcile men to God through Jesus.
Tpraize is the number three and second daughter in a family of seven, she is a worshiper who enjoys the rhythmic flow of God's grace in her life. She currently visits different locations on invitation to minister and connect people to God through worship.
For more information follow Tpraize: Facbook/tpraizeministry, [email protected] and Instagram- @tpraizeminitry. Email: [email protected]
en