Treat Nigerians With Dignity, Respect – Osinbajo Urges Envoys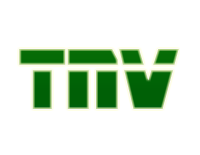 Source: thewillnigeria.com
SAN FRANCISCO, April 05, (THEWILL) – The Vice President, Prof. Yemi Osinbajo has noted that there are complaints about citizens not being served well, being treated shabbily at Nigerian embassies, urging non-career ambassadors-designates to treat everyone who visits Nigerian embassies with respect and dignity.
Observing that there are instances of lack of facilities at the nation's embassies, he assured that the problems were being looked at and that a lot would be done ahead of the resumption of the ambassadors-designate.
Speaking at the conclusion of a five-day induction programme for the envoys in Abuja on Tuesday , Osinbajo assured that government would remove the hindrance to effective service delivery at the embassies across the globe.
He said, "More importantly, that we also recognise that everyone who comes to the embassies and even Nigerians in particular are persons who need to be served with respect.
"That they need to be treated with dignity; they need to be treated with the kind of respect that people should ordinarily expect from those who say that they are serving them.
"I think that it will be very important that all of those who come to our embassies feel that they are respected and that they are treated properly whenever they choose to.
"The government will work very hard to ensure that we put in place all that is required.
"We know that there are several challenges.
"I am sure that most of us are familiar with so many of the challenges; challenges with salaries and challenges with some of the facilities."
The Vice President further enjoined envoys to make personal efforts to familiarise themselves with the policies and programmes of government in order to deliver, identifying economy, security and anti-corruption as the three cardinal policies of the administration.
He requested the envoys to regard themselves as privileged and being given the honour to represent the country.
"We are not short of great ideas, but getting things done remains the issue," he said and urged the envoys to change the situation.
Osinbajo said corruption was a major concern in the country but added that there must be a consensus to say that corruption would not be tolerated any more.
Assuring that there was hope for a turnaround of the nation's economy, the Vice President said, "I want to say that there is great hope for a turnaround of our economy and that the turnaround is definitely in sight.
"The most important thing is to ensure that we do those things that we promised to do and we are determined to do those things.
"We have the capacity to do those things; we have the presence of mind to do them and we will.
"The most important of course is diversifying our economy to ensure that we are able to produce the various things that we consume."
He also explained that the ease of doing business programme of the administration was crucial in the efforts to attract foreign investments.
Osinbajo pointed out that the envoys had major roles to play in how people should perceive the country as an investment destination.
SOURCE: The Nigerian Voice (local news)