Trump as 'Poster Boy' of Nigerian Army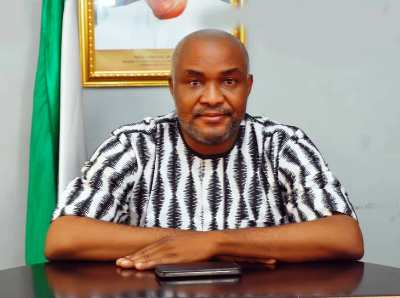 In both Nigeria and the United States of America, this outgoing week has become a historical watershed in the area of enforcement and respect of the fundamental human rights vis-à-vis the rules of engagement in internal military operations.
In Nigeria, the Nigerian Army has come under serious scrutiny over its handling of the public protests within the Federal Capital Territory of the followers of the detained leader of the Islamic Movement of Nigeria also known as Shiites(IMN)- Sheikh Ibraheem EkZaczacky.
The Nigerian Army has had nearly half a dozen confrontations with 'caravan' of the Islamic movement of Nigeria's protesters following what looks like an instruction from the president to crush the longstanding civil protests by this resilient group.
It would be recalled that the ongoing issues of confrontations between the state and these religious people started over three years ago in Zaria.
The story was told of how the Chief of Army Staff Lieutenant General Tukur Yusuf Buratai was in an official convoy enroute Zamfara and on getting to Zaria, Kaduna state, a huge caravan of members of the Islamic Movement of Nigeria reportedly blocked the right of way thereby halting the free flow of traffic on the Federal High Way which also affected the Army Chief.
It was further reported that the soldiers on the convoy of the nation's military chief unsuccessfully attempted to convinced the leadership of the procession to steer clear of the right of way so as to allow other road users to proceed with their movement.
One thing led to another, and a confrontation ensued resulting in the killings of scores of members of the Islamic Movement of Nigeria just as the convoy of the Chief of Army Staff reportedly managed to escape from the riotous scene so as to avoid been hit by any accidental discharge from both groups of state supported and IMN supported sets of combatants.
Soon after this incident, the leader of the Shiites group Sheikh Ibraheem Elzalzacky alongside his wife were arrested and taken into the custody of the Department of State Services (DSS).
The detained leader of this group of Moslems had since secured over half a dozen bail orders from competent courts of law but President Muhammadu Buhari has simply refused to obey any of those binding orders of the court.
The court in Nigeria, has the judicial powers of the federation in accordance with section 6 of the constitution.
For the avoidance of semantic doubts, this is what the Nigerian constitution says in section 6: "(1) The judicial powers of the Federation shall be vested in the courts to which this section relates, being courts established for the Federation; (2) The judicial powers of a State shall be vested in the courts to which this section relates, being courts established, subject as provided by this Constitution, for a State; (3) The courts to which this section relates, established by this Constitution for the Federation and for the States, specified in subsection (5) (a) to (1) of this section, shall be the only superior courts of record in Nigeria; and save as otherwise prescribed by the National Assembly or by the House of Assembly of a State, each court shall have all the powers of a superior court of record; (4) Nothing in the foregoing provisions of this section shall be construed as precluding:- (a) the National Assembly or any House of Assembly from establishing courts, other than those to which this section relates, with subordinate jurisdiction to that of a High Court; (b) the National Assembly or any House of Assembly, which does not require it, from abolishing any court which it has power to establish or which it has brought into being; (5) This section relates to:- (a) the Supreme Court of Nigeria; (b) the Court of Appeal; (c) the Federal High Court; (d) the High Court of the Federal Capital Territory, Abuja; (e) a High Court of a State; (f) the Sharia Court of Appeal of the Federal Capital Territory, Abuja; (g) a Sharia Court of Appeal of a State; (h) the Customary Court of Appeal of the Federal Capital Territory, Abuja; (i) a Customary Court of Appeal of a State; (j) such other courts as may be authorized by law to exercise jurisdiction on matters with respect to which the National Assembly may make laws; and (k) such other court as may be authorized by law to exercise jurisdiction at first instance or on appeal on matters with respect to which a House of Assembly may make laws; (6) The judicial powers vested in accordance with the foregoing provisions of this section – (a) shall extend, notwithstanding anything to the contrary in this constitution, to all inherent powers and sanctions of a court of law; (b) shall extend, to all matters between persons, or between government or authority and to any persons in Nigeria, and to all actions and proceedings relating thereto, for the determination of any question as to the civil rights and obligations of that person; (c) shall not except as otherwise provided by this Constitution, extend to any issue or question as to whether any act of omission by any authority or person or as to whether any law or any judicial decision is in conformity with the Fundamental Objectives and Directive Principles of State Policy set out in Chapter II of this Constitution; (d) shall not, as from the date when this section comes into force, extend to any action or proceedings relating to any existing law made on or after 15th January, 1966 for determining any issue or question as to the competence of any authority or person to make any such law."
So it is fair to say that the genesis of the heavy confrontations that took place in three working days this week within Abuja, is directly related to the demand by these followers for the president of Nigeria at this moment to release their leader who already has bail order (not one but many bail orders) to that effect but which have been recklessly disrespected by the powers-that-be.
The members of the Shiites Movement then decided to troop into Abuja for a grand protest and they reportedly planned to gain entrance into Abuja's city center from the two strategic entry points located in Niger and Nasarawa states.
However, the Nigerian Army tried to dissuade the caravan of Islamic protesters from making good their threat to stage a huge rally in Abuja but this attempt to drive them back led to a violent confrontation. Several other confrontations then followed between IMN and combined armed forces and police leading to dozens of fatalities.
The Nigerian army however blamed the IMN by stating that: "Troops of the Nigerian Army deployed on routine duty at Kugbo/ Karu bridge checkpoint of the Federal Capital Territory (FCT) were attacked by the Islamic Movement in Nigeria (IMN) sect at about 3:00pm on 29th October 2018."
"The sect in massive numbers forced their way into the troops checkpoint after over running the Police Force. The Police withdrew back to own troops position to join efforts to repel them. They fired weapons at own troops, throwing bottle cannisters with fuel, large stones, catapults with dangerous objects and other dangerous items at troops causing bodily harm and stopping motorist movement, breaking their windscreen and causing heavy traffic. However,
Troops repelled the attack in conjunction with the Nigerian Police Force to stop the situation from further deteriorating."
The Nigerian Army spoke further: "Unfortunately, during the encounter 3 members of the sect were killed while 4 soldiers sustained various degrees of injuries and are being treated at a military medical facility.
Meanwhile, the situation has been brought under control and normalcy restored in the general area and there is free flow of traffic."
The spokesperson of the Islamic Movement of Nigeria (IMN) however claimed that soldiers simply opened fire with lethal weapons, killing dozens of their members.
Both parties also had violent confrontation for an upward of three days leading to a tragic consequences.
However, Amnesty International condemned what they termed as excessive use of force and open deployment of lethal weapons by the Nigerian Army against Shiites.
Amnesty International states as follows: "An investigation by Amnesty International shows that the horrific use of excessive force by soldiers and police led to the killing of at least 45 supporters of the Islamic Movement in Nigeria (IMN) over two days, as the Shi'a Muslim group held a peaceful religious procession around Abuja."
"Amnesty researchers visited five different locations in Abuja and Nasarawa state where wounded IMN supporters were receiving treatment, including two locations where bodies were deposited. Researchers spoke with victims, eyewitnesses and medical practitioners, and analyzed videos and photographs of those injured and killed during the protests, which took place on Saturday and Monday."
"We have seen a shocking and unconscionable use of deadly force by soldiers and police against IMN members. Video footage and eyewitness testimonies consistently show that the Nigerian military dispersed peaceful gatherings by firing live ammunition without warning, in clear violation of Nigerian and international law," said Osai Ojigho, Director of Amnesty International Nigeria.
"Those injured were shot in different parts of the body – head, neck, back, chest, shoulder, legs, arms – and some of them had multiple gunshot wounds. This pattern clearly shows soldiers and police approached IMN processions not to restore public order, but to kill."
Amnesty International has evidence that the military used automatic firearms during Monday's protest, in which at least 122 protesters sustained gunshot wounds and at least 39 were killed. At least six people were killed in protests on Saturday.
The organization's research team counted 24 bodies (23 male and one female) and trusted sources provided details of 21 others. Two of the bodies seen had their legs severed, which Amnesty International's military and weapons expert analyzed as consistent with injuries caused by a heavy fully-automatic machine gun such as a PKM or DShK.
"It seems the Nigerian military are deliberately using tactics designed to kill when dealing with IMN gatherings. Many of these shootings clearly amount to extrajudicial executions," said Osai Ojigho.
"This violent crackdown on IMN protesters is unjustified and unacceptable. They were perfectly within their rights to hold a religious procession and protest and there was no evidence they posed an imminent threat to life."
Many injured IMN supporters have sought medical treatment in unofficial buildings due to fear of arrest if they go to hospital.
One medical worker near Abuja told Amnesty International: "From yesterday (Monday) I attended to 57 people with gunshot wounds, most of them still having the bullets lodged in their bodies. We are only trying to stabilize them by arresting the flow of blood before sending them to hospital. It is not an ideal situation because this is an uncompleted building, not a hospital. I am hoping that they get to hospital today."
Since a massacre of over 350 IMN supporters which took place in Zaria in 2015, the Nigerian authorities have consistently sent in the military to respond to IMN protests or marches. This strategy appears to be at least partly to blame for the bloodshed witnessed on Saturday and Monday.
There are reports that stones were thrown by protesters as a response to the use of lethal force, to which security forces responded with tear gas and more gunfire.
"We are once again calling on the Nigerian authorities to impartially investigate and bring to justice those responsible for the extrajudicial execution killing of IMN supporters, including the commanders who gave the orders for live bullets to be used," said Osai Ojigho.
"The continuous failure to investigate these gross human rights violations is fueling a dangerous disdain for the sanctity of human life in Nigeria."
International law is clear that security forces policing demonstrations must not use firearms against protesters unless they pose an imminent threat of death or serious injury, and only if there is no lesser way to avert such threat.
They must never use firearms to disperse a demonstration, even if it turns violent. Firearms must never be used as a tactical tool for the management of demonstrations: they may only be used for the purpose of saving another life.
The Nigerian authorities have an obligation under international law to ensure there is a full and independent investigation of deaths at the hands of security forces and that those responsible, including in the command structure of the security forces, are held accountable under criminal law.
The Nigerian Army having run out of ideas on how to explain the circumstances that led to the killings of so many protesting Shiites, however got lucky that on the day Amnesty International and many other groups attacked the Army over the extralegal execution of Shiites, the eccentric president of the United States of America Mr. Donald Trump gave the Nigerian Army what looked to them as a better explanation.
Recall that at the beginning of this piece, I alluded to the striking coincidences that happened in both Nigeria and the United States of America.
In the United States of America, just like in Nigeria, the borders of the United States have come under closer watch because of the rapidly advancing caravans of immigrants running away from many Central American troubled states and they are headed to the United States of America seeking for succor.
But as this globally respected group known as Amnesty International was sounding critical to the killings of civilians in Nigeria who were protesting for the release of their leader, Donald Trump gave an interview whereby he said he will command the special forces he has sent to stop the advancement of the immigrants into the united states soil, to shoot to kill should they come under stone throwing attacks.
The US will adopt harsh, Israeli-style tactics and will treat migrants at the Mexican border as armed and dangerous invaders if they throw rocks at US law enforcement, Donald Trump has stressed amid a mass military deployment.
While the US commander in chief "hopes" the US military will not have to engage the so-called 'migrant caravans' with firearms once they reach the US border, Trump stated that pelting the American forces with rocks will not be tolerated.
Anybody throwing stones, rocks, like they did to Mexico… we will consider that a firearm
"It's the military. I hope there won't be that. But I will tell you this: Anybody throwing stones, rocks, like they did to Mexico and the Mexican military, Mexican police – where they badly hurt police and soldiers of Mexico – we will consider that a firearm, because there is not much difference if you get hit in the face with a rock," Trump said to reporters.
Calling the caravans –at present making their way towards the US– an "invasion" that has already managed to overrun the Mexican military and police forces, Trump stressed that the US military is fully prepared to deal with criminals and other "tough people" in that crowd.
"These illegal caravans will not be allowed into the United States. And they should turn back now, as they are wasting their time," he suggested, noting that many criminals and drug dealers are hiding in the crowd.
So this is not an innocent group of people. They've injured, they've attacked.
Information filtering in from the USA states that as part of the dramatically-named Operation Faithful Patriot, over 5,000 fully armed soldiers are currently being deployed to help some 2,000 National Guardsmen secure the 26 entry points along the 2,000-mile land border with Mexico. Trump and the Pentagon said they will not hesitate to deploy more troops if the need arises.
While General Terrence O'Shaughnessy of US Northern Command earlier noted that soldiers will "understand the rules" of interaction with migrants, which will "be consistent with CBP" rules of engagement, he failed to say whether troops will be allowed to use deadly force. Trump seemed to shed a little bit more light on the leeway American soldiers will have against the caravans, which currently comprise roughly 6,500 people, heading towards the US.
The Nigerian Army immediately adopted the weird and substantially extralegal position of Trump as a justification for the killings of dozens of protesting members of Islamic Movement of Nigeria.
However, both the United States president and the Nigerian Army that quickly adopted his irrational statement are wrong because international human rights laws are against such unlawful killings. It is indeed on the ground of these binding global rights provisions that the United Nations have severally passed resolutions condemning the extreme use of lethal force against the Palestinian stone throwing protestors by the Israel Army.
"The Nigerian Armed Forces when deployed for either internal or external operations, are bound by the laws of war and international law in the conduct of the operations. The laws regulate and limit the conduct of operations by acting as checks against arbitrary use of force. They are intended to minimize unnecessary suffering by combatants and non-combatants during war. The laws of war and international law are therefore sources of military law in Nigeria and include the following: The four Geneva Conventions of 1949; The two Additional Protocols of 1977 to the Geneva Conventions of 1949; Multilateral and bilateral agreements to which Nigeria is a signatory and have bearing on military service or operations; The decisions of: The International Court of Justice (ICJ) at the Hague, Ad hoc war crimes tribunals set up by or with the backing of the UN Security Council; The International Criminal Court (ICC) at the Hague…."
"It is noteworthy that the four Geneva Conventions and the two additional Protocols of 1977 have been formally given effect in Nigeria by the enactment of the Geneva Conventions Act Cap G3 laws of the Federation of Nigeria 2014. In sum, the conventions and protocols which are now an Act of the National Assembly, elaborately spell out the laws of armed conflicts on the use of force and the legal implication of disregarding rules regulating the means and methods of warfare, among other things. Specifically, section 3 of the Act provides for trial and punishment for breach of the Geneva Conventions as follows: In case of grave breach involving willful killing of a person protected by the Convention, sentence of death; In any other such grave breach, imprisonment for 14 years." (From the book "Military Law in Nigeria, Under Democratic Rule" by Brigadier General T.E.C. Chiefe (Rtd) Ph.D.)
The Nigerian Army must desist from adopting the illegal opinions of Donald Trump when there are clear guidelines on how to tackle civil protests and rules governing use of maximum military force. By the way, the US Congress and the US embassy in Nigeria have condemned the extralegal killings of Shiites protesters.
*Emmanuel Onwubiko heads the Human Rights Writers Association of Nigeria (HURIWA) and blogs @ www.emmanuelonwubiko.com ; www.huriwanigeria.com ; [email protected] ; www.thenigerianinsidernews.com .
en
SOURCE :The Nigerian Voice (opinions)