Two UNILAG Female Students Die In Lagos Hotel Inferno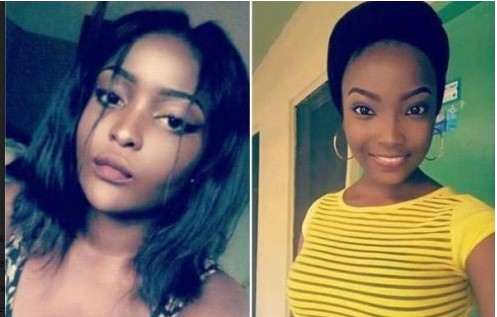 TWO students of the University of Lagos, UNILAG, have died in a midnight fire at a Lagos hotel.
The victims died of burns days after they were trapped in the hotel room where they were guests.
Roli Odugwu, a 200-Level Mass Communication student and Linda Elegeonye, a 300-level Law student were residents of Fagunwa Hall, before their death.
Information gathered revealed that the duo left the campus on Monday to attend an evening event off-campus.
They reportedly lodged in the hotel to pass the night when it dawned on them that they could not return to the campus late in the night.
The late Roli's friend, who did not want to be named, said she spoke to her mother to inform her of her decision to pass the night in the hotel.
The victims were asleep when the inferno started from a faulty air conditioner.
It was learnt that the victims were trapped for several minutes before they were rescued from the room.
The victims were rushed to Gbagada General Hospital, they sustained first-degree burns.
Last Saturday, Roli died at 4am and was buried at Atan Cemetery in Yaba.
News broke on Sunday, August 6, that Linda, who had been in coma for six days, had also died.
A friend, who pleaded for anonymity, said she was informed about the incident by a policeman who picked up the late Roli's call on Tuesday.
She said: "The policeman told me that the owner of the phone (Roli) and her friend were involved in a fire accident and they were unconscious. I was told they had been moved to Trauma and Burns Unit of the Gbagada General Hospital. I informed other friends and we went to the hospital. When we got there, we were not allowed to see them immediately. Three hours after, we were allowed in with their parents and other family members.
"Roli was conscious and responding to treatment, but Linda was still in a coma. The burns were severe and we hoped both could make it. We are deeply hurt by their death."
en
SOURCE :The Nigerian Voice (local news)