Ubani Impedes Justice To Injured Patients?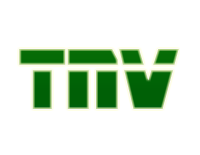 Major impediments stand in the way of enduring convictions for doctors who engage in medical malpractice….and enduring justice with  for the patients they injure!
One is the nonavailability of doctors willing to serve as expert witnesses in court…a doctor who would lend veracity by testifying under oath that such physician action or inaction led to or may lead to such patient injury.
Another is the difficulty in establishing probable cause…a link between cause and effect. "The patient suffers injury but are we sure the action or inaction of Dr X or Y caused such injury?"
A third factor is the unwillingness of doctors to report their colleagues to the body statutorily empowered to sanction erring doctors.
Yet another impediment is the likelihood that convictions which are more frequently obtained at medical disciplinary boards than regular courts are overturned at appeal…and the frequency with which such reversals occur!
So, it is clear that many factors are apparently lined up to aid the escape of bad doctors from due penitence and prevent injured patients from obtaining justice!
Then there is patient ambivalence, endemic poverty, a slow justice system and a corrupt judiciary.
In light of these realities, we must explore other causes of physician misconduct and medical malpractice, project them and proffer solutions to them, like providing a chip cossé expert opinion!
Ubani coyly sidelined me from appearing on his radio progtam " Know Your Rights" aired Thursday April 13, 2017 by cancelling an invitation but lying that I "refused to show up"!
Ubani stated on this program that I said bullying by medical teachers is the only cause of physician misconduct .
I actually said such bullying is the cause of physician depression, demotivation, burnout and errors that may qualify as malpractice! I said medical bullying is one of the causes of physician misconduct and not the only cause!
Ubani brought a tutored colleague on air to say that my pronouncements are "disingenuous"..,a word which is at variance with my values and my very essence! That word paints me as a deceptive person who is not given to noble or honest ideals!
It appears as if Ubani had just succeeded in adding me to a list of persons to discredit merely to attract attention to his program.
Unknown to Monday Ubani, I am about the only doctor in the land crazy enough to jump at any opportunity to serve as an expert witness against bad doctors indicted for malpractice, a role I took up some years back.
Ubani by his series of actions has demonstrated that he is a willing addition to those impediments against enduring justice to injured patients.
Dr Tosin Akindele is a medical practitioner and public affairs analyst.
SOURCE: The Nigerian Voice (opinions)