Uche Nwosu is our Imo Guber Candidate ……Our structure in Imo cannot be dissolved ……. Action Alliance .. NWC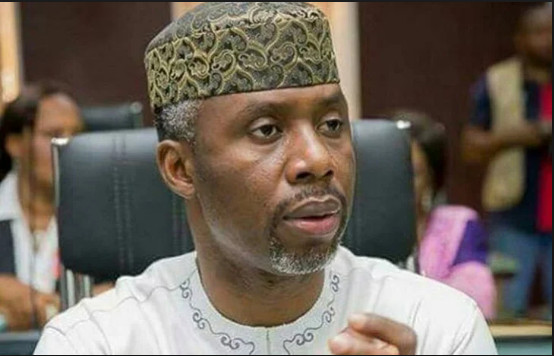 By Azubuike Chikanele, The Nigerian Voice, Abuja
Action Alliance National Working Committee has responded to the recent APC members defection led by former Chief of staff to Imo State Governor, Ugwumba Uche Nwosu and others who joined the party from Imo State recently.
The party's National Working Committee through their spokesman and the National Publicity Secretary, Prince Chukwuemeka Okoli told The Nigerian Voice in Abuja that Hon. Uche Nwosu is their party gubernatorial candidate in Imo for the 2019 election.
Hon. Chukwuemeka Okoli also stated that Action Alliance also subscribed and adopted Alhaji Atiku Abubakar as their presidential candidate based on the decision of the Conference of Union of Political Parties (CUPP) which their party, Action Alliance is a member.
The Action Alliance spokesman hinted that apart from the guber position, the party in Imo has two Senatorial Candidates for Owerri and Okigwe Zones, about nine (9) House of Representatives and twenty-seven (27) State Assembly positions for the 2019 elections.
He further stressed that the party fielded, more than 20 governorship candidates across the Federation and now got a serving members of the National Assembly from Ogun State.
Prince Okoli also believes that the party is going to deliver in Imo and Ogun State respectively including other States.
He warned that the party will abide by party rules and regulations and expects all their candidates and supporters to avoid any anti-party activities and promised that the party will discipline any member who is not ready to obey the instructions of the National Working Committee.
Action Alliance spokesman further said that no candidate or member should support any other candidate from another party except the directive that Alhaji Atiku Abubakar must be supported for the Presidential elections.
He also made it clear that their party structure from the wards, local governments and State levels in Imo is still in intact, that nobody should attempt to replace anybody otherwise it will be seen as anti-party activity.
The party spokesman opined that the window is still open to remove and replace any candidate who is not ready to abide by the rules of the Action Alliance.
He said that before now the party has no governorship candidate in Imo but was discussing with somebody for strategic reason to use his name as the guber candidate but the young man was not serious to the point that he did not purchase the guber form to contest the election. When they found that he was not serious, there was doubt if he can deliver in the election hence, the party had no alternative than to replace him with a more formidable candidate. He seeks the support of Imo people to deliver all their candidates for the 2019 elections.
en
SOURCE :The Nigerian Voice (local news)