UN To Partner With Nigerian Business Leaders To Support IDPs in North East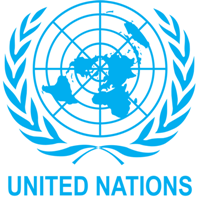 By Ahmed Abu, The Nigerian Voice, Maiduguri
UN Humanitarian Coordinator, Mr. Edward Kallon has said yesterday that Nigerian business leaders in conjunction with the United Nations have concluded plans to support millions of people in north-east Nigeria whose lives have been hampered by violence and insecurity.
He added that findings indicated that a handful of companies will be the first to write a new chapter in the history of the Nigeria Humanitarian Fund by joining the Private Sector Initiative hinted that the Nigeria Humanitarian Fund-Private Sector Initiative is a simple, powerful funding mechanism to pool donations and resources to create a more effective response to humanitarian crises as governments were the only donors to the Fund at the moment.
According to Edward , the initiative is timely and much needed stressing that in October he visited the town of Bama in Borno State, where over 23,000 people – mostly women and children – have fled violence and now live in a crowded and dusty camp.
He noted that over one thousand people arrived in the camp in October alone, pointing out that, civilians in the worst-affected states of Adamawa, Borno and Yobe have continue to bear the brunt of a conflict that has led to widespread forced displacement, human rights violations, and loss of livelihoods and income as well as led to despair and loss of hope.
The UN Coordinator said one of the people he met in Bama was Halima, a mother of six young children from a remote community in Borno State that was attacked in 2016 by non-state armed groups, causing her to flee for her dear life and that of her family.
"In the chaos, she was separated from her husband and children and when I met her, they had all just been reunited it was extraordinarily moving to hear Halima speak of the joy of seeing her family once again", Edward said.
en
SOURCE :The Nigerian Voice (local news)