UNFPA Assists 1.6 Million IDPs in Borno in 2017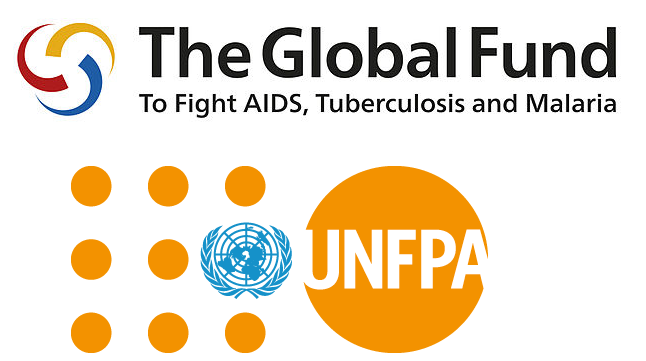 By Ahmed Abu, The Nigerian Voice, Maiduguri
United Nations Population Fund (UNFPA) said yesterday that more than 1.6 million Internally Displaced Persons (IDPs) benefited from the 2017 assisted programmes and projects in Borno state.
A statement issued by the UNFPA's Media Associate in Nigeria Ms. Kori Habib said many health facilities were also supported within the period under review.
She also said that the assistance was given in collaboration with the Borno State Ministry of Women Affairs.
The statement further explained that about 59,000 deliveries were performed in 2017 in the supported health facilities.
It also said the agency reached about 337,000 with Gender Based Violence (GBV) prevention and response programmes.
Quoting UNFPA's Representative in Nigeria, Dr. Diene Keita, the media associate issued the statement during her first official visit to Borno State for a first hand assessment of UNFPA's activities on ground.
She added that apart from her, the country representative was accompanied by the Deputy Representative, Dr. Eugene Kongnyuy and a humanitarian officer.
The representative visited Muna Garage and Farm Centre IDPs camps.
The statement reads: "Some of the services rendered in those camps are the Safe Space, which provides a platform through which women and girls meet on a daily basis to rebuild their networks and make friends.
"The safe space avails the IDPs an opportunity to discuss their concerns, acquire life skills including information on various issues such as gender based violence, HIV and AIDS, reproductive health, hygiene and sanitation.''
It said the safe space operates between 9am and 4.30 pm throughout the weekdays, adding that, UNFPA trained and deployed three PSS (Psychosocial Support) and two community mobiliser volunteers who jointly manage daily activities organised at the safe space.
It noted that the state, through UNFPA support, have provided permanent structures as safe spaces in Kaga, Munguno, Bama and Damboa local government areas.
The statement quoted the Country Representative as saying that UNFPA has been in Borno long before the insurgency.
"We can use our experiences before and after to guide our programme moving forward,'' Ms. Habib said in the statement.
Dr. Keita appealed to the UNFPA humanitarian hub workers to appreciate the cultural and social norms of the people in the area.
She identified Borno as the most affected by the humanitarian crisis in the Northeast with 80 per cent of the 1.8 million IDPs being in the state.
According to her, UN estimates that 8.5 million people required humanitarian assistance this year in the worst-affected states of Borno, Adamawa and Yobe.
Dr. Keita said: "Those affected in camps are women, girls and young people are severely affected with 54 per cent of the IDPs being female and 56 per cent below the age of 18 years.
"The humanitarian situation exposes IDPs, especially women and girls, to protection risks with limited access to reproductive health and gender-based violence prevention and response services."
en
SOURCE :The Nigerian Voice (local news)