Unpaid Salary: Labour Unions give Aregbesola 21-day ultimatum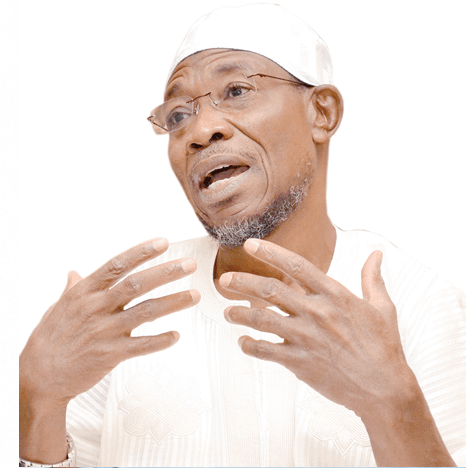 By Nofisat Marindoti, The Nigerian Voice, Osogbo
Labour Unions in Osun State have given the state government under the leadership of Mr Rauf Aregbesola a 21-day ultimatum to pay their full salary or face strike action.
This is contained in a release signed by 19 different labour unions including the chairman of Nigerian Labour Congress, NLC, Com. Adekomi Jacob and his secretary, Com. R A Adeyemi and the chairman of Trade Union Congress, TUC, Com Adebowale Adekola and his secretary, Com. Akin Olatunbosun and the chairman of Nigerian Union of Teachers, NUT, W A Amudah and his secretary, Com. N M Abdulahi among others.
The Unions demanded that the state government commence the full payment of November 2017 Salary, the payment of pension and gratuity and promotion of workers without condition.
They also urged the state government withdraws a circular letter No. GP2/1/155 of November 24th, 2015 and 55/11/58 of 30th June, 2016 which placed indefinite suspension on confirmation of appointment, advancement and conversion on all categories of staff that deserve same.
The movement also called on the government to pay the outstanding arrears of the contributory pension in order to alleviate the suffering of officers who retired under the scheme.
The Unions thereby urged the state government to meet their demands between the next 21 days or risk the entire workforce of the state going on an indefinite strike action.
en
SOURCE :The Nigerian Voice (local news)