Unsafe schools, insecured nation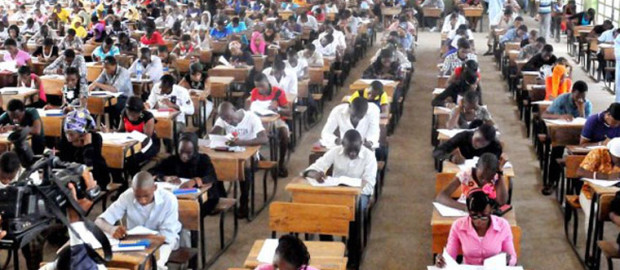 Since May 27th 2017 about half a dozen students of a model secondary school in Lagos were kidnapped on gunpoint by a gang of armed hoodlums who have asked for heavy compensation before they could free these young and completely innocent children.
The Parents have reportedly coughed out N10 milli9n but these dare devil irrational beasts called kidnappers have failed to free these wholly innocent school kids.
What is the offence of these Children?
The best response is to say that these Children are absolutely innocent except that they were born in a geographical and geopolitical space known as Nigeria whereby policing and military institutions are totally messed up and from top to the bottom of these near-incompetent policing and Security institutions.
What concerns these persons running the command and control structures of these Security forces is not necessarily the promotion of national Security but the promotion of primordial sentiments and the elevation of double standards to an art form.
Take for example the on-going controversial quit notice issued against Igbo people living in the North by a group of people calling themselves Northern youth.
Ordinarily the implications of this illegal quit notice are far -reaching and indeed the consequences of it's implementation by this riotous and motley crowd of unruly Northern irredentists can lead to needless bloodshed and/ pogrom.
However, the Security forces have not moved in against those who issued the threat against a section of Nigerians apparently because those who run the show in the different segments of the national Security forces are predominantly from the North-same as the traitors who have openly called for a separation of Nigeria through violent means.
These security commanders picked by Muhammadu Buhari against the letters of the Constitution which has a safeguard for Federal character principle were the persons who have crushed and killed through extra legal means over 300 unarmed Igbo civilians who were participating in different non-violent parleys organised by the Indigenous peoples of Biafra (IPOB) whose leader was then detained for over two years simply because he the leader of IPOB Mr. Nnamdi Kanu used his radio Biafra in far away London United Kingdom to canvass self determination.
Nnamdi Kanu's campaign seen in some quarters as distateful and abusive is the same thing that the Northern Youth have called for over a month now but are moving freely and openly challenging the Presidential authority of the Acting President Professor Yemi Osinbanjo from the South West.
So this spectacular failures to combat the unprecedented rise in the invasions of public schools by armed hoodlums have exposed the underbelly of these various security agencies and is a direct call for immediate but comprehensive reforms to make them a reliable instrument for the promotion and protection of national security.
Ironically when the kidnappers go for rich persons such as the wife of the governor of Central Bank of Nigeria they were quickly routed and the captive released within two days.
But school children of Chibok have been kidnapped since three years by armed boko Haram terrorists but only very few have been freed on the terms of these terrorists who reportedly got paid handsomely by the Buhari government with huge cash running into millions of hard currencies and also five of their hardliners hitherto jailed were freed.
This Lagos school kidnap incident isn't the first or second time of it's kind. Could it be that the police or other security officials are involved just as how soldiers and police are being fingered for playing one role or the other in the case of Evan the so-called billionaire kidnapper?
A wise saying goes this way that "if a crime persists then the government is the crime syndicate".
How come the nation says it is spending humongous amounts of money year in year out to cater for the men and officers of the armed forces and police but these large chunk of Nigerians trained are not really employing their professional skills appropriately to tackle social crime and even when hate crime is committed the offenders are handled based on the section of the country they come from?
Look at the issue of armed Fulani terrorism ravaging all parts of Nigeria but the Security forces have not moved to disarm these herdsmen decimating populations across diverse communities but are after cattle rustlers.
The other time even the President wore a military camouflage to inaugurate a counter cattle rustling battalions of soldiers in Zamfara state. Whereas he did nothing to stop the massacre of farmers by armed Fulani terrorists all across Nigeria including Enugu, Benue, Taraba and Southern Kaduna.
Speaking basically about the unstable and insecured state of of our public schools, Nigeria has got no option but to reorganize the Security apparatus to make it functional and effective.
The National Assembly must create state police to bring about efficiency in law enforcement.
In more advanced societies the security of schools is such an important thing that even the President of the United States of America in the last dispensation Mr. Barack Obama personally visited schools whereby there were incidents of shootings that led to the killings of students.
Kent Jurney wrote that Security in schools has always been a top priority, but recently it has become a necessity.
He said that active shooters in schools have increased the level of awareness and concern for overall campus safety.
He recalled that in 2002, the Secret Service completed the Safe School Initiative during which it analysed 37 incidents involving 41 student attackers.
The focus of the study in his words was to develop information about pre-attack behaviour and communications.
"It determined that most of these acts were not impulsive but rather thought out and planned in advance. Most importantly, it was determined that fellow classmates of the attacker had reason to believe that a catastrophic event could occur", he affirmed.
He wrote further: "These findings indicate that some attacks could have been prevented, and emphasizes the importance of creating safe campus programs. Safety awareness programs could help improve the overall safe campus perception and encourage students to report activities they may otherwise ignore."
In Nigeria the Inspector General of police Mr. Ibrahim Kpotum Idriss has been unable to effectively work out measures to stop the Security breaches targeting public and privately run schools by a range of hoodlums.
Even Police women, the other day were kidnapped reportedly by Boko Haram terrorists in the North East of Nigeria but the Inspector General of police was seen all over the press marking his anniversary as if the welfare, security of his staff is of no moment.
The earlier we reorganize and fundamentally restructure the police to make the policing institution efficient and professional the better. Enough of these unnecessary risks we make our children go through even in their school premises. We must secure our schools so as to build a secured nation. Enough of empty rhetorics.
*Emmanuel Onwubiko is Head of HUMAN RIGHTS WRITERS ASSOCIATION OF NIGERIA (HURIWA) and blogs @ www.emmanuelonwubiko.com ; [email protected] .
en
SOURCE :The Nigerian Voice (opinions)